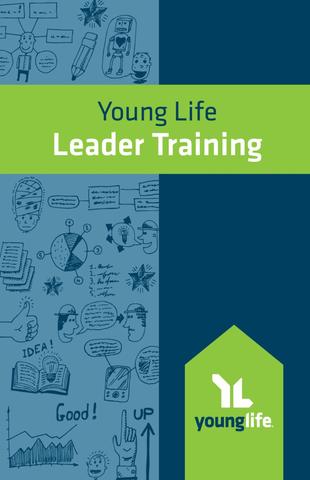 In our continuing series on Young Life College, we've asked a few YL College pros to comment on different aspects of the ministry. This Thursday, we are considering the training of student leaders. Below is a sampling of what campus ministries around the country are doing to equip them.
How often and when do you conduct training?

We have two team meetings a month and two all-county leadership meetings a month.
About 1.5 hours/a week on different training topics.
Every spring semester from January through March, prospective leaders go through training that covers every aspect of being a leader.
Every Sunday night from 6-8pm we eat dinner together, have training time, pray and connect.
We hold monthly leadership gatherings and do more individual training during weekly meetings/encouragements.
We do New Leader Training in the spring for freshmen interested in becoming Young Life leaders. This year we started a fast track NLT for upper classmen that placed leaders by the end of October, before fall weekend.
We have an all leader retreat once a year, but we do one-on-one mentoring and leader meetings scheduled every other week.
Weekly small group with all freshmen/sophomores interested in leadership.
Six week new leader training to become a leader. Then we have ongoing training throughout the year. We have leadership time every other Sunday night.

How long is training?

6-10 weeks
For upper classmen, most will go through a 6 week training track
6 months- with placement after spring break.
All year long.

What do you include in new leader training?

Learn the specifics of doing ministry at the university. After the all-encompassing 7-week course, they are taught relationally by leading with student leaders who have already been leading or they are paired up with a member on staff and they learn how to lead a small group, care for freshmen.
Readings, Scripture memory, YL tools, etc.
We cover basics of Christian leadership/intro YL, Contact Work, Club, Camp, Campaigners. We assign homework as well such as contact work with a current leader, visiting a club, writing a short bio and reading through 'The Master Plan of Evangelism' with a short reflection paper.
We work through the 5 Cs and then the Gospel of John to pull lessons from Jesus' ministry that apply to relational ministry with college students.

Other Comments?

Staff and 3-4 other leaders lead the group. Better equipping, discipleship and placement as a result…less drop out.
This year we are hoping to give each new leader on our college team a "big brother" or "big sister" who is also on the YL College team to help them transition because being YL College leader as a freshman can be really hard at first.