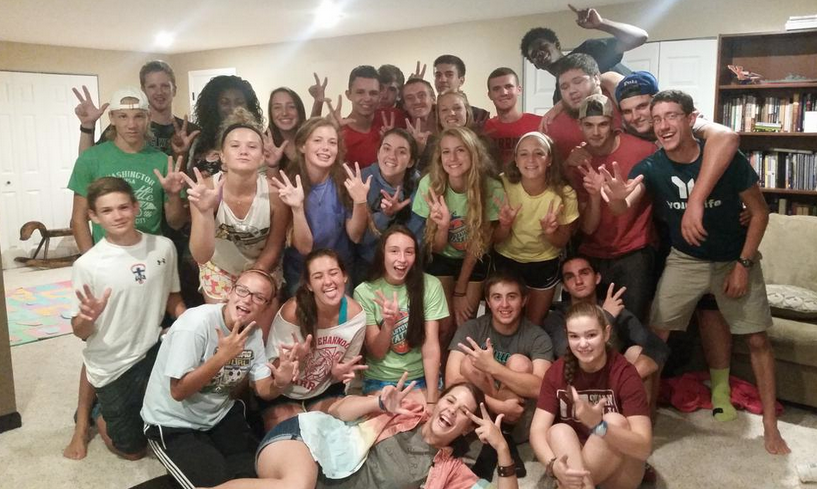 Pray!
We

ar a Young Life shirt to school.

Invite friends who are disinterested in Jesus to club.
Text all of your friends, reminding them about club.
Post about club on Instagram and Twitter.
Offer to give rides to club.
Introduce the friends you brought to club to the YL leaders and others.
Introduce yourself to new folks you might not know.
Take pics before, during, and after club, but not during the talk.
Be an 'oh boy' leader and let your excitement catch on.
Sit with folks who are new or on the outside.
Sing loud.
Cheer for folks in up-front games.
Listen during the talk and encourage others to do the same.
Pray during the talk.
Take the folks you brought to grab a milkshake after club and ask them what they thought.
Drive safely.
Post pics from club on Instagram, Twitter, and fb.
Journal about what you felt God speaking to you tonight.
Pray and thank God for the nigh

t!
You can download this list here to share with your Campaigners group or Senior Leaders.