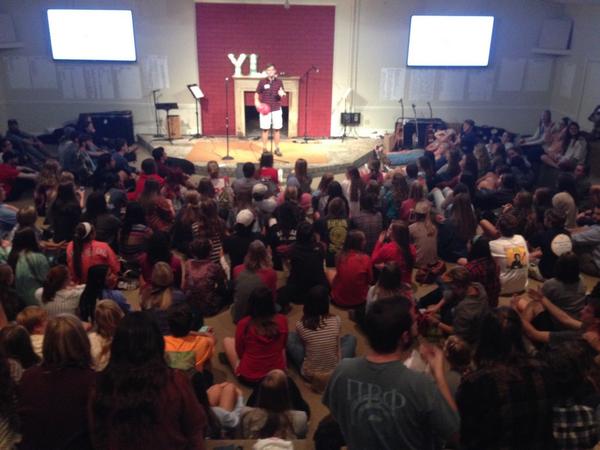 This week we're sharing 'best practices' for YL College Club. Today the focus is on club talks. Find more resources for Young Life College here.
Speakers
Different areas use different approaches when it comes to speakers. Some areas only use volunteer leaders on the YL College team while other areas invite outside speakers. Either way, go ahead at the beginning of the semester and make the speaker schedule and assign talk topics or scripture.
Other YL Staff/leaders in the area

Community leaders

Friends from church

Career leaders

Professors

Other ministry leaders (Cru, IV, RUF)

Pastors

Authors

Student leaders

Students sharing life stories/testimonies

YL Director meets with each of them to help them think through/write out their talk.

Sometimes in an interview format

Just during the 2nd semester
Club Topics
YL areas do club talks in a variety of ways. Here are some ideas below.
Gospel Progression
Intro

Person of Christ

Need

Sin

Cross

Resurrection/Appropriation
Other areas have picked one of the gospels (Matthew, Mark, Luke, John) and talked through it over a semester.
Series/Topical
Some areas have found that shorter 3-week series are attractive to college students and others pick a theme for the whole semester. Here are some series ideas others shared with us:
'The Broken World' (giving 3 talks in a row about sin and our need for Christ)

Roadblocks (doubt and apologetics)

The Ridiculous Sayings of Jesus

Sex, Dating, Relationships (in Feb, the month of Love and before spring break)

Essentials of the Christian Faith

How to follow Jesus

Living in community

Vision for your life

Prepping for life after college

The Beatitudes (called it "#waytobe")