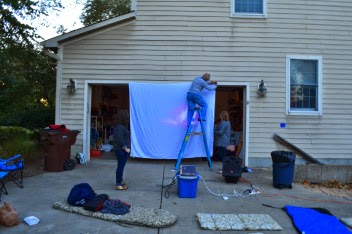 As warmer weather is upon us, it's a fun option to move club outdoors. Kathryn Tilmes shared this idea of doing a Young Life movie night outside.
What You Need
Projector, laptop, DVD, amp, speakers and all the right cables.
Extension cords.
A screen or a large white sheet and a rope to use for the screen
Snacks, drinks, cups, plates, and napkins
Electric tea kettles to make hot chocolate
Christmas lights, table cloths, and other decorations
Cushions, blankets, and lawn chairs
A playlist of songs to play as kids arrive
And of course, a hashtag #YLmovienight
An appropriate movie. Here's a list of some we used on our bus ride to camp.
Instead of showing a typical movie, you could also have kids make short videos ahead of time to show that night, sort of your own version of the Sundance Film Festival.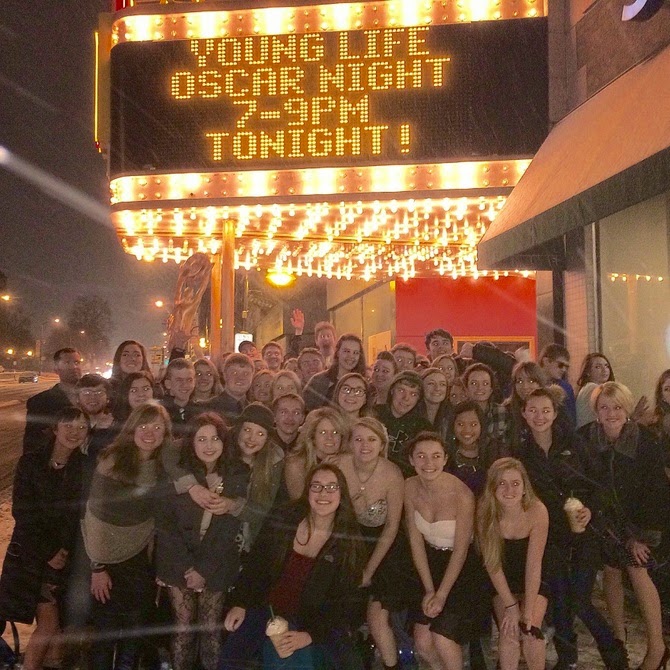 Dan Griebel, Area Director in Kane County, Illinois also shared this Oscar Night idea.
"This year we had our Second Annual Young Life Oscar Night at a local historic theatre. Kids worked together with their leader to make a movie that's two minutes or less, and then we invited the community (parents, donors, teachers and more) to come be the "academy" and vote for the best picture. It's a fun way to celebrate kids, enjoy time with them creating the movies, and invite adults into the ministry. This is a picture of everyone under the marquee at the end of the night. It was a great night!