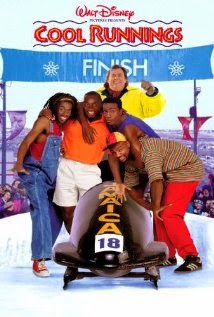 We leave for camp in a week and have a 64-hour round trip bus ride. Yep. You read that correctly!
We're doing club on the bus and making lots of fun stops along the way, but at some point, it's just nice to stick in a DVD. It's tough to find movies that are appropriate, not overplayed, and fun to watch. Typically my favorite route to go is older movies that kids probably have never seen.
Thanks to many of you in the Twitterverse for chiming in with your ideas, which are posted below. I haven't seen all these movies and am going on the recommendation of others, so I would check Kids-In-Mind.com if you have any questions.
If you have other ideas, please comment below or email me here and I'll add them to the list. Also, if you've seen a movie below you think should be removed from this list, please email me as well. Some folks suggested movies like Forrest Gump and Titanic, but both of those have nudity, which in my opinion automatically disqualifies a movie from being shown on the bus. I know there are differing opinions in what is ok to show, so a good rule of thumb is simply this: 'When in doubt, don't.' Talk to your area director and use Kids-In-Mind.com to help you choose wisely.
One year we bought an entire season of 'Fresh Prince of Bel-Air' and showed it on the bus. The kids loved it and sang the theme song all week at camp.
We ask kids and friends to borrow DVDs, hit up the $5 rack at Wal-mart, and also rent Redbox movies we can return anywhere in the country.
Movies To Show On The Bus To Camp
Action/Adventure
Narnia
Back To The Future
Thor
Lord of the Rings
Captain America
The Princess Bride
The Hunger Games
The Avengers
The Amazing Spiderman
X-Men
Pirates of the Caribbean
National Treasure
Iron-Man
Superman Returns
Star Wars
Drama
Dolphin Tale
Sandlot
Simon Birch

Rudy
The Mighty

Remember the Titans
The Way Way Back
Napoleon Dynamite
We Bought A Zoo
Saving Mr. Banks
Blue Like Jazz
The Help
The Truman Show
Hugo
High School Musical
Mean Girls
Soul Surfer
The Blind Side
Friday Night Lights
Newsies
Comedy
Heavyweights
Dumb & Dumber
Cool Runnings*
Nacho Libre
Animated
Despicable Me 2
Toy Story 3
Rio
How To Train Your Dragon
Up
Brave
Tangled
Frozen
Here's a link to brand new movies opening in theaters this summer.
*Denotes the greatest movie ever made.