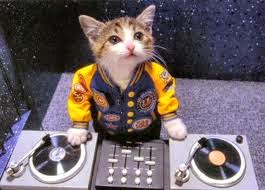 Each day this week we're sharing run-on skit character ideas. Below are three different ideas. If you have an idea to share, email us here.


DJ Status & DJ Drop It

The DJ characters wear large headphones and sing to themselves holding one ear of the headphones.
Their introduction line is: "My name is DJ Drop It cause I drop the beat like it's hot and my name is DJ Status cause when I update my beat everyones gonna like it."
DJ Drop It is an owner of a DJ company with his son DJ Status. The dad is about to retire and wants Status to take over the company. To do this he has to prove himself through a series of challenges to become the new owner. You can then introduce 'Minute 2 Win It' games, challenging DJ Status.
Foreign Exchange Student

Maybe you don't have a foreign exchange student, but could invent an exchange student type character, like the video below, as part of your run-on skit?
Rhonda Raffle

Think tacky tourist and nerd combined as one. One key component of the costume is the fanny pack where the raffle tickets are drawn from.
You could have Rhonda interrupt announcements or use in between games. Here's a video of Rhonda in her prime.
Here's a link to a more detailed explanation of how to take your Run-on to the next level.