Dec 04, 2014 | Drew Hill


I didn't mean to do it, but somehow I spent almost $400 on Cyber Monday. I saw a killer deal online for NB 993s, my favorite shoes, so I bought two pairs. Thirty minutes later I had purchased a lot of Christmas presents, most of them for myself.


Something about the holiday season reveals our discontentment with life.
We want MORE.


More money.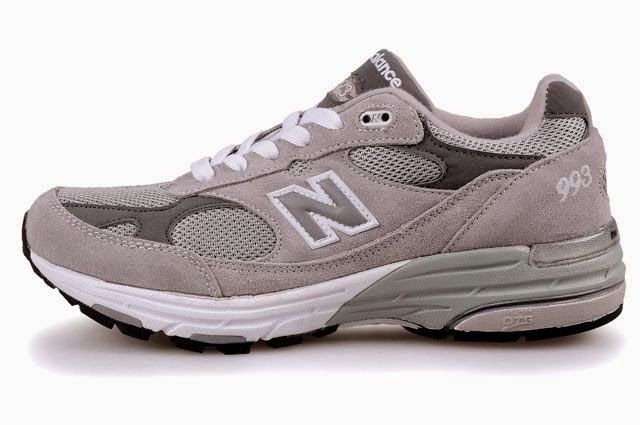 More stuff.
More space.
More friends.
More hair on our head.
More clarity about our future.
More freedom.
More respect.
More TV channels.
More power.
More security.
More control.
More time.


But we also want LESS.


Less body fat.
Less car trouble.
Less stress.
Less fighting in our house.
Less debt.
Less temptation.
Less sickness.
Less addiction.


It's not a new struggle. In Genesis 2, Adam & Eve were perfectly content, walking with God and enjoying Him. But in Genesis 3, everything changed. Satan convinced the first man and woman that God didn't love them and that he couldn't be trusted. The serpent told them the terrible lie, "God doesn't really love you. He's keeping something from you. All you need is one big bite."
So the first sin
ever committed
was discontentment with God.
This is a huge deal. It's at the very root of our existence. It's us as humans saying to God, "What You offer me is not enough. I am unsatisfied with you. I want more."
Discontentment leads us to rebel against God and reveals the ugliness in our hearts.
It reveals our jealousy. We can't celebrate others because we want what they have.
It reveals our arrogance. We think we have a better plan for our lives than God.
It reveals our lust and greed. We're driven by our appetites, our stomachs and our eyes. If I want it, I'm going to get it NOW, even if I can't pay for it. Even if I can't make a lifelong commitment to him or her.
It reveals our ingratitude and entitlement. We're ungrateful for what God has given us and think He owes us even more.
It reveals our restlessness. Our happiness is built upon things that constantly break. We can't experience peace.
It reveals our idolatry. We can't worship God when we're constantly worshipping what we don't have. Discontentment is us desiring something more than Him.
Discontentment is repulsive and it needs to be destroyed.


The apostle Paul writes this in Philippians 4:11-13.
I have learned to be content in whatever situation I
am in. I know what it is to be in need, and I know what it is to have
plenty. I have learned the secret of being content in any and every situation,
whether well fed or hungry, whether living in plenty or in want. I
can do all this through Christ who strengthens me.
How do we exchange our discontentment for contentment?
Paul says he 'learned the secret of being content,' meaning that at one time, like us, he too wasn't content. This should give us hope, but also make us aware that it's not a switch we can flip. It won't happen overnight. It goes against our natural instinct.


In Phil. 4:9 Paul writes, "Whatever you have learned, or received, or heard from me, or seen in me- put it into practice and the God of peace will be with you."


As followers of Jesus, we're quite aware of many helpful ways to train our hearts. But we often ignore what we know. Paul urges us to put those better ways into practice. Let's take some time during this season of Advent to focus on Jesus more than ourselves.
Let's daily confess our sin of discontentment.

Let's daily express gratitude for the gifts we

do have

.

Let's daily pray 'The Lord's Prayer' and believe the words we pray, "THY will be done," not MY will.

Let's STOP doing things that feed our discontentment. I had to delete my Pinterest app because it left me constantly wanting to do home projects we don't have money to do. (Yes, I'm a dude who uses Pinterest, don't mock me.)

Let's THINK less about material possessions and more about the incredible reality that we can know and talk with the Creator of all. In Phil 4:8 Paul writes, "Brothers and sisters, whatever is true, whatever
is noble, whatever is right, whatever is pure, whatever is lovely, whatever is
admirable—if anything is excellent or praiseworthy—think about such things." Who is true? Who is noble? Who is right, pure, lovely, admirable, excellent, and praiseworthy? Let's set our minds on Christ!
Christ is the secret to contentment. Trusting Him is the only way we will experience peace. When we, like Adam and Eve, believed the terrible lie that He didn't really love us, He went to great extremes to convince us of that love. On that first Christmas day, He became a human, entering our messy, discontented world in order to lay down his life for the very ones who rebelled against Him.
And on the cross, for the first time ever, Jesus lost all of his peace so that we in turn may experience eternal peace with God. He took on our discontentment and cried out 'My God, My God, why have You forsaken me?'
May your season of advent be filled with abundant contentment in Christ, our Prince of Peace.