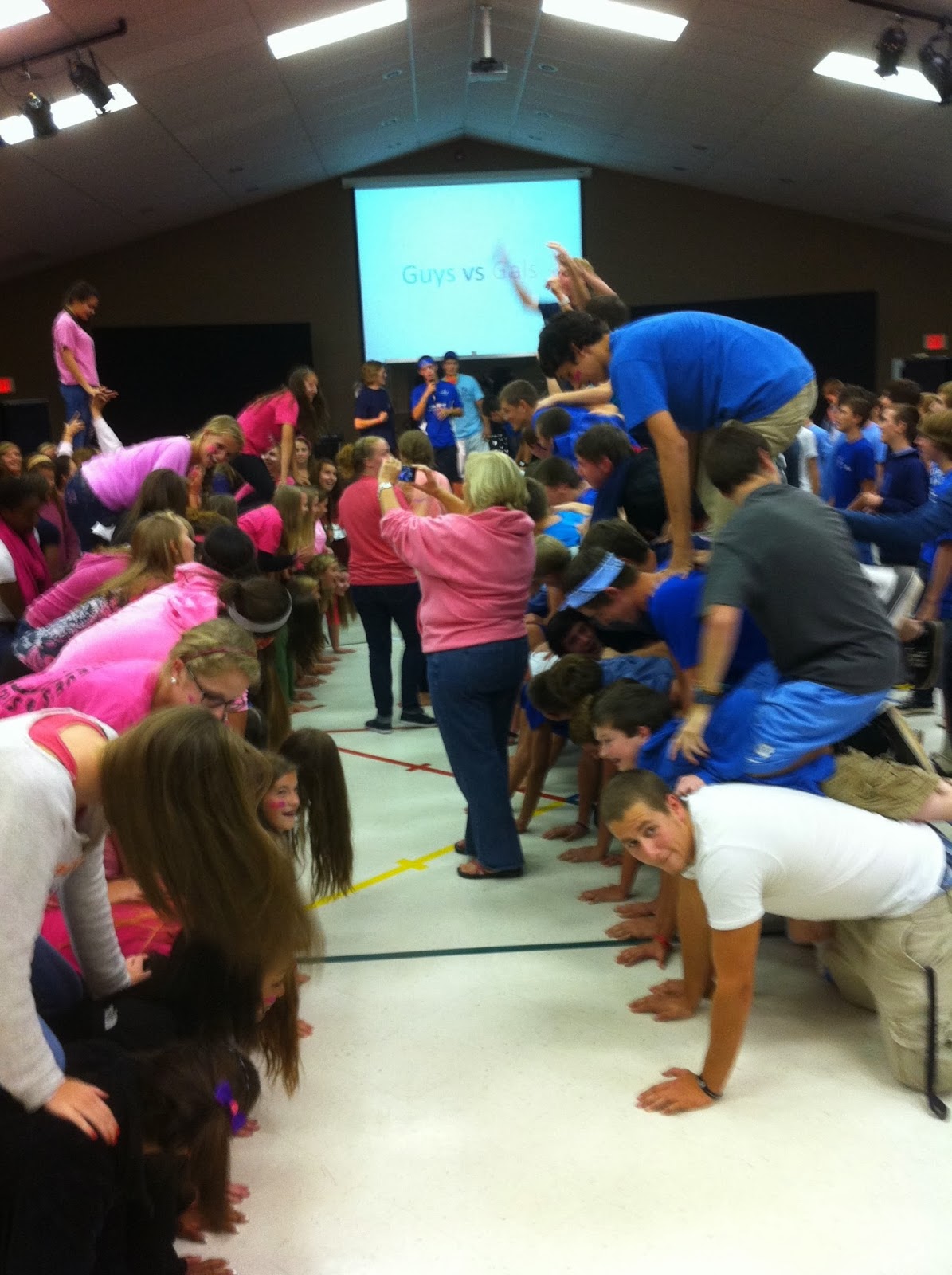 For large group mixers we often divide the large group into smaller teams. Below are few different ways to creatively do that. If you have any other ideas, please comment or email me.
If You Need 12 Teams
Birth-month (Everyone born in January go to that corner…)
If You Need A Random Number of Teams
Draw sharpie numbers or symbols on hands upon arrival
Pass out x-number of different color bandanas for kids to wear (get on the blue team)
If You Need 4 Teams
Class (Freshmen/Sophomore/Juniors/Seniors)
Favorite Holiday (Thanksgiving, Christmas, Your Birthday, 4th of July #Merica) Make sure teams are fairly even, if Christmas is too popular, ask the seniors in that group to choose another group).
Ask classes to wear a certain color of shirt for club night. (Example: Freshmen wear red, sophs wear blue, etc…)
If You Need 2 Teams
Class (Fresh/Seniors vs Sophs/Juniors)
Guys vs Gals
Brown Eyes vs Blue or Green Eyes
Carolina fans vs Duke fans (pick your area rivals)
Football fans vs Futbol fans
Kernodle Middle vs Northwest Middle (pick the 2 main middle schools that feed the high school, just ask kids who went to another school to jump on the smaller team).