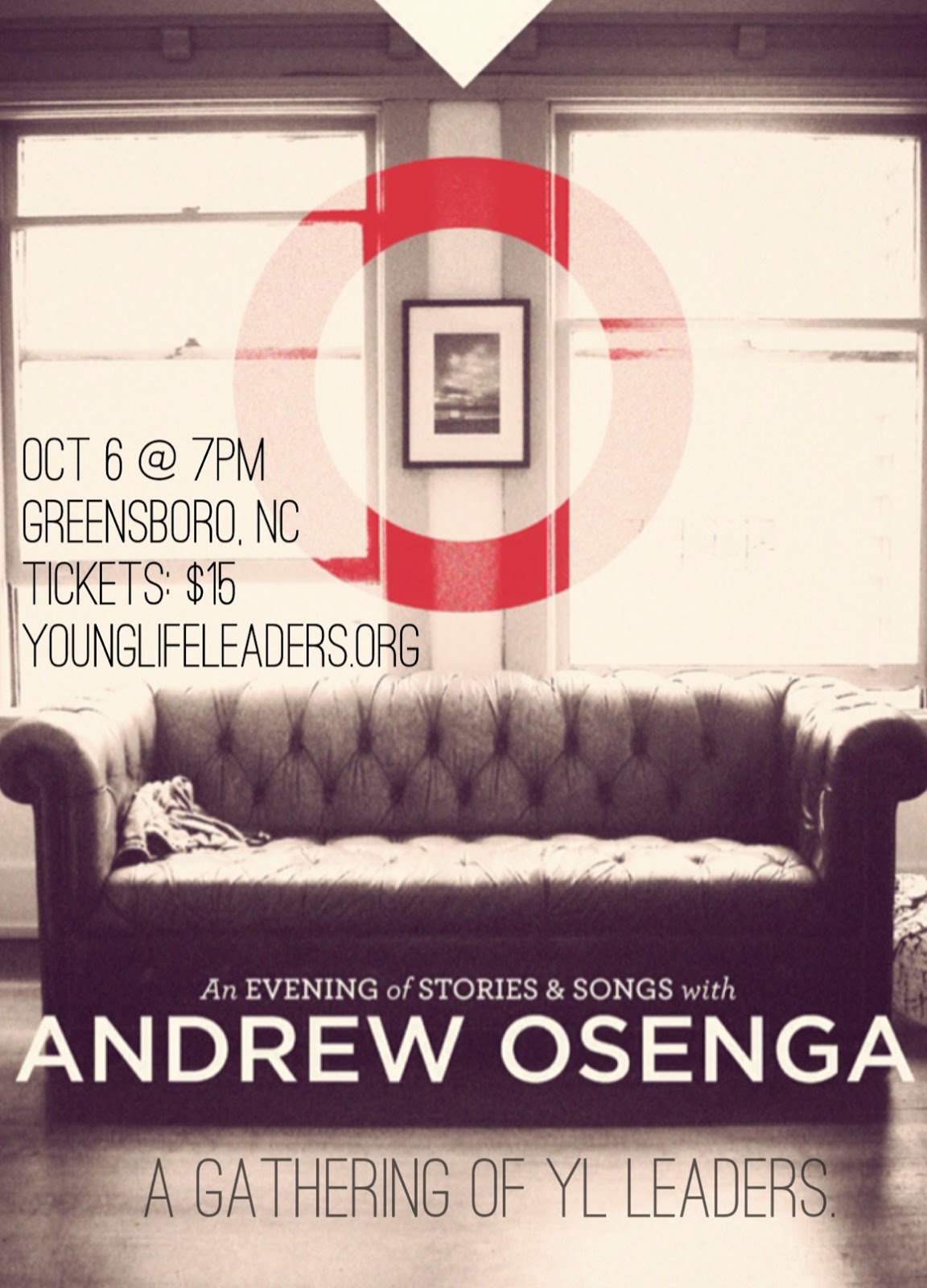 If you're in driving distance of Greensboro, NC, you're invited to a gathering of Young Life friends and family on Sunday, October 6th. The evening will feature YL musician Andrew Osenga.
Work Crew/Summer Staff reunions.
High School friends reunite.
YL leaders from across the southeast come together for a night of community and celebration.
Andy O has been playing special music at Young Life camps for years and is personally one of my all-time favorite singer/songwriters. If you haven't heard him at camp, you've probably heard his music on Andrew Peterson's 'Behold the Lamb' Christmas tour or as the lead guitarist/songwriter for Caedmon's Call.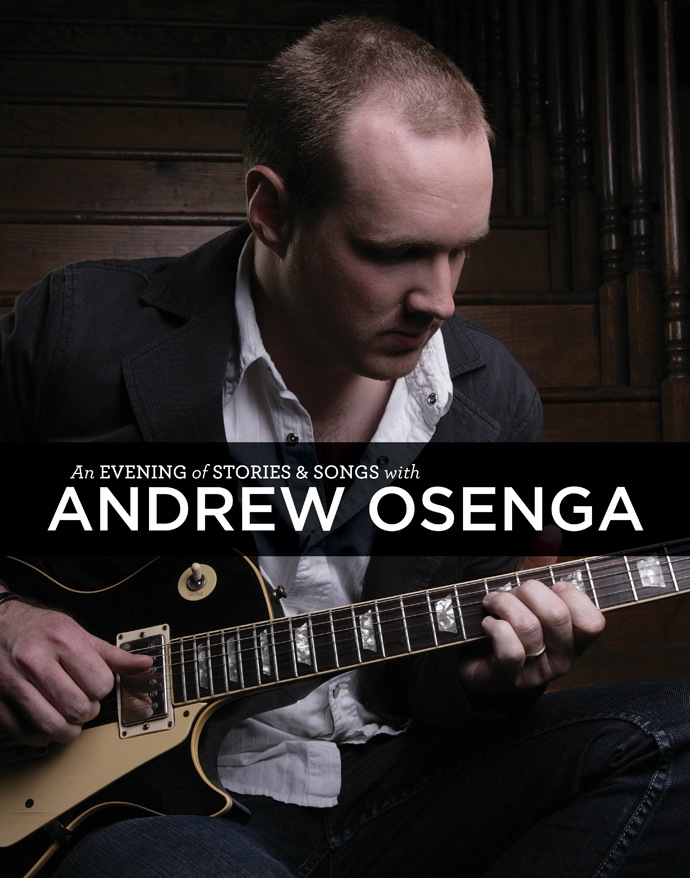 This gathering of YL friends & family is limited to the first 90 folks who purchase tickets.


Sunday night October 6th at 7pm.
Tickets are $15 (for concert & dessert). If an area brings more than 10 leaders, its only $10 ticket.
There will be a 'treasured YL prize' for the YL leader who drives the farthest for the show.
The night will be filled with fellowship, tasty desserts, and songs & stories as only Andy O can deliver them! Few things are as fun as a Young Life party. Don't miss out!
The event will be held at a friend's home in Greensboro. We'll email you the address once you purchase your tickets.
Limited to the first 90 folks.


Ticket update: Alamance County YL leadership has already bought 25 seats!