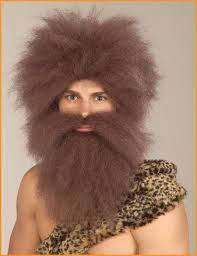 Most of us "Young Life people" are pretty familiar with wigs. We have to be one of the few organizations to wear them regularly. Mullets, rasta dreads, game show hosts, and more.
But this is about a different wig. It's the "Wildly Important Goal."
This term was coined by a book called The Four Disciplines of Execution (summary here) and we highly recommend it. It's about how to get the most important things done in the whirlwind of all of our day-to-day job responsibilities. The "Wildly Important Goal" is what keeps a team focused on staying committed to their truest calling.
In Young Life what is our WIG?
The job description for a Young Life staffer seems like it's 20 pages long but what's the most important thing we're after? It could be club, or developing leaders, or raising money, or camp trips, or maybe kids standing up at the say so. These are all important but we think it's something else.
We want to make a case that Young life's WIG is our KKBN.
That's not an old radio station in Cleveland, it's Kids Known By Name. This is our starting point. This is the trailhead of our relational journey with adolescents. Every kid we've seen go from death to life or start to love their classmates or serve on Work Crew or Summer Staff or even become a leader starts with us knowing them by name.
Knowing a kid by name starts our journey of friendship with them. Bob Mitchell, one of our dear YL heroes who went to be with the Lord this past year said "Every kid he met he considered a friend for life." But he had to meet them first.
The more kids we know by name, the greater our chances of getting to introduce them to Jesus and help them grow in their faith.
We might be rusty at this. Most of us haven't gotten the chance to walk up to a group of students with butterflies in our stomachs in a long time. It's been a while since we braved the student section at a football game to introduce ourselves to a teenager longing to be known. Luckily, we're not doing this alone. We are on teams.
Here's a thought. As you begin to think through the coming ministry year, take some time to plan club and Campaigners, and be sure to get a strategy of inviting students to camp. But don't forget that the engine, the lead measure, for those three Cs, is knowing kids by name. In that same planning meeting, set aside some time to cast vision, dream, and brainstorm about how your team could meet more kids by name than you ever have before. Our encouragement is for your team to have a WIG of meeting a certain number of kids every day or every week and to talk about this at every team meeting.
Can you imagine a better WIG? To get to know kids by name. That's what Jesus did. Let's follow His lead.
---
Written by Chris Cockerham and Pete Hardesty, Divisional Coordinators for Young Life College