At the end of 2020, long-time friend of Young Life, Chris Goffrier, hit the ground running. The race was in the Grand Bara desert in Djibouti, and the reason he ran was to support Club Beyond, the military ministry staffed by Young Life.
How Chris arrived in Djibouti involves a long family legacy of serving in the United States Military. Chris spent four years on active duty and now serves in the reserves with the Navy. He was recently deployed as a Weapons Officer at Camp Lemonnier in Djibouti, Africa. That is what brought him to the Grand Bara desert for a once-in-a-lifetime opportunity to participate in the historic 15-kilometer Grand Bara race.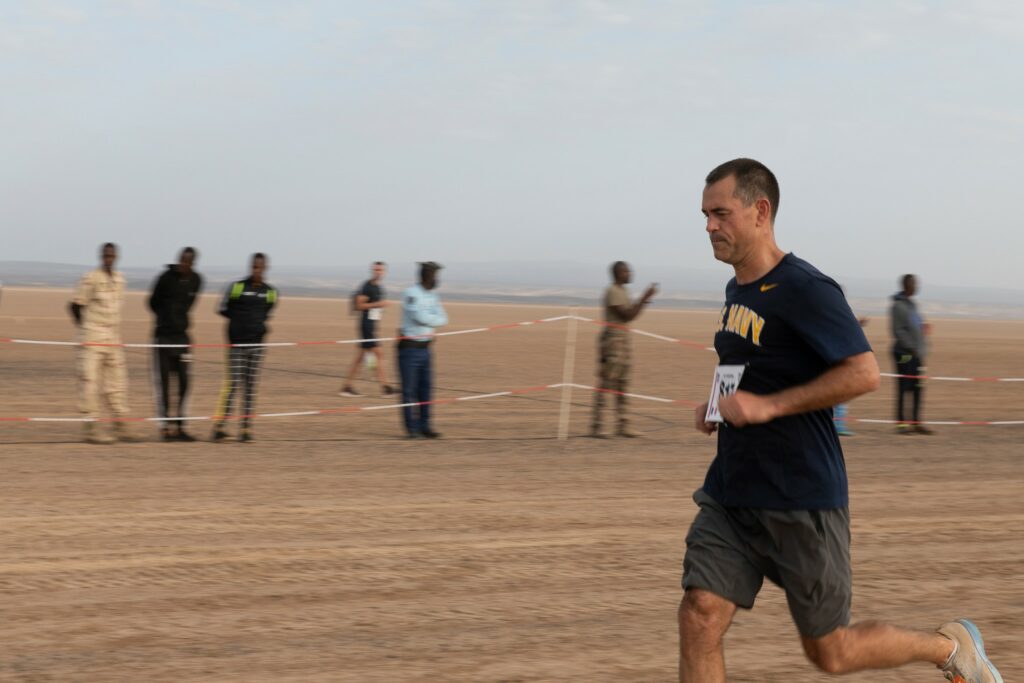 The Grand Bara desert race is hosted by the French military and follows the course the French Foreign Legion used to take when they would punish their recruits by making them stack boulders in a straight line for 15 kilometers in the middle of the desert. Chris said about the race, "I have never had an adrenalin rush quite like starting a race at sunrise in a desert to fighter jets doing a very low, very fast flyover."
How Chris arrived at running the race to benefit Club Beyond is another story of his, and his wife- Jenny's- long history with Young Life. Both Chris and Jenny connected with Young Life clubs in their hometowns in high school. They both attended Young Life's Malibu Club camp in Canada and eventually met at Washington Family Ranch, both serving as volunteer leaders. They are currently involved in supporting their local area in Bend, Oregon and their daughters are now are involved in WyldLife.
Now, back to the race. When Chris was given the opportunity to be a part of this historic race, he and Jenny thought about how they could support Club Beyond. They set up a fundraiser and friends and family readily jumped on board to give donations in support of Chris running this race. The Goffriers found a way to take something Chris was undertaking make a difference for Military Teens.
In Chris and Jenny's own words, here is what moved them to support Club Beyond: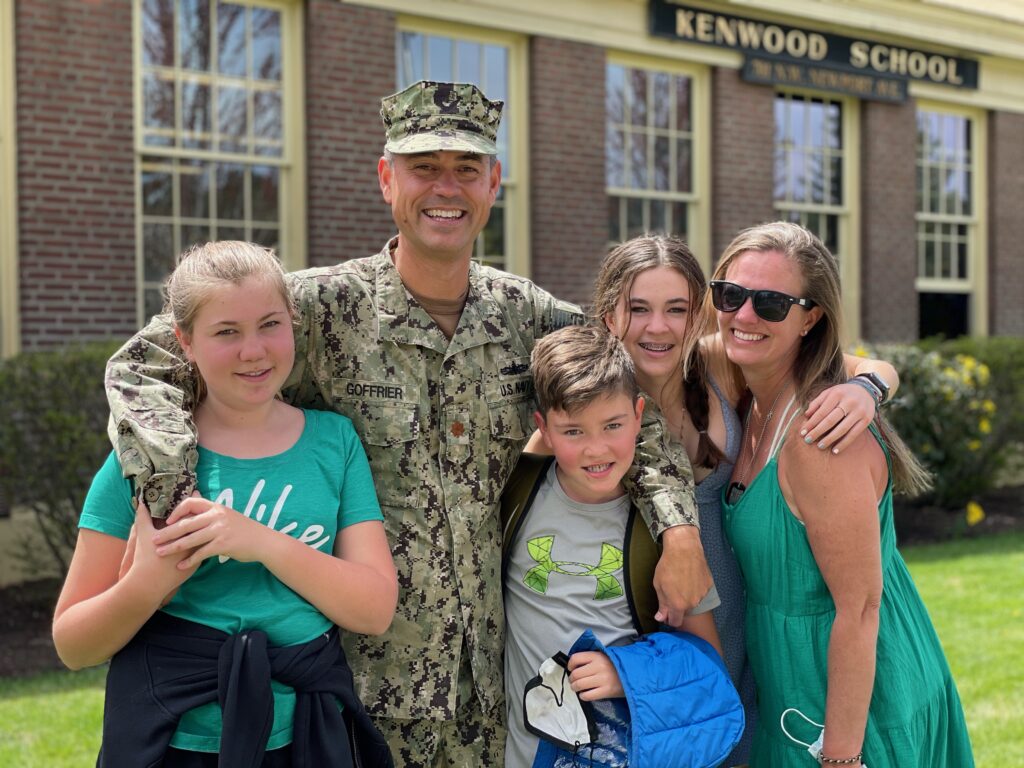 "There are so many amazing non-profits to support it's hard picking which ones will really have an impact. The thing that always brings me back to Young Life is the desire to reach the kids the farthest out there. It feels very Jesus-like. Leaving the 99 to go after the one. I think Jesus reveals Himself in so many different ways to kids all the time. But kids in high-risk groups, like military kids, generally have a harder time seeing Him. I love the idea that Young Life chooses to love on those kids and give them a chance wherever they are at and whatever they have been through". – Jenny
Chris recently returned from deployment and his family is thrilled to be reunited once again. We are thankful for Chris and his family's service to the United States and for his and Jenny's investment in seeing military teens meet Jesus. Thank you for going the distance for Club Beyond!