I often get asked the question, "What books would you recommend for high school and college students?" While most of my adolescent friends are not avid readers, I'm more convinced than ever that we've got to be teaching kids to read good books! When I was a teenager, my life was radically impacted by adults who encouraged me to read. I had a Sunday School teacher who bribed me with cash and Krispy Kreme…and it worked. I still remember being a teenager and sitting at a Pizza Hut, reading "My Utmost for His Highest" with the youth intern at our church. We covered our books in duct tape to make them look cooler. I still have mine!
Below are a few books I recommend: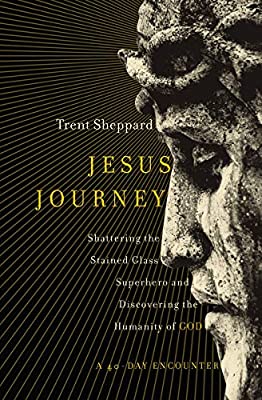 Jesus Journey: Shattering the Stained Glass Superhero and Discovering the Humanity of God by Trent Sheppard
A 40-day devotional that reads like 40 Person of Christ Young Life talks. Accessible for teenagers, but was also personally impactful for me to read as an adult.
My Imaginary Jesus: The Spiritual Adventures of One Man Searching for the Real God by Matt Mikalatos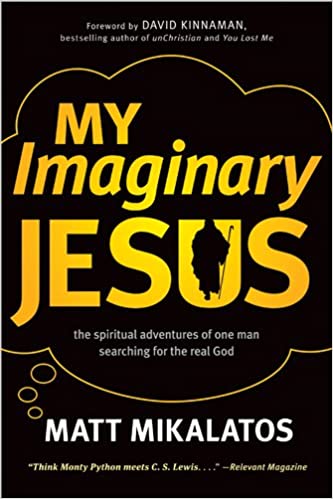 This book is hilarious! I couldn't read it in bed because I'd wake Natalie up with my laughter. It makes fun of the goofy things about Christianity and our ridiculous misconceptions of Jesus. It's disarming for folks who are considering Christianity and a great conversation starter with kids and adults alike.
The Common Rule: Habits of Purpose for an Age of Distraction by Justin Whitmel Early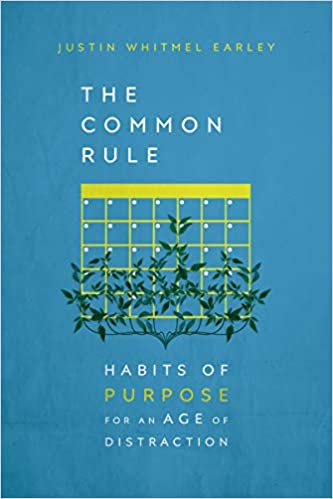 This is a practically helpful book for a Campaigners group to read together. Our habits form our beliefs much more than we may realize. As we approach the start of a New Year, it could be a great tool for establishing healthy spiritual rhythms in 2021.
Speaking of habits, I'm looking forward to reading "My Tech-Wise Life: Growing Up and Making Choices in a World of Devices" by Amy and Andy Crouch. I read "Tech-Wise Family" by Andy a few years ago and have since given away dozens of copies of that one. This new one is written with his college-aged daughter and is geared towards adolescents. I bet it's going to be super helpful!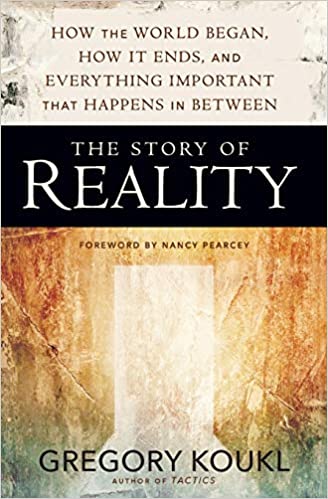 The Story of Reality: How the World Began, How it Ends, and Everything Important that Happens in Between by Gregory Koukl
A modern version of "Mere Christianity." This book will help you both understand and explain the gospel. I wish every high school senior could read this before heading off to college.
The Ragamuffin Gospel: Good News for the Bedraggled, Beat-Up, and Burnt Out by Brennan Manning
A transformative classic!
The Good & Beautiful God by James Bryan Smith
A great book to read with one other person. Filled with stories and practical application, it's an ideal discipleship tool!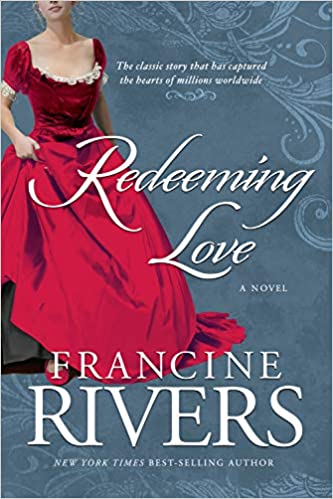 Redeeming Love by Francine Rivers
I'm a romantic at heart and read this fictional classic in college. I'll never forget how it helped me understand God's deep love for me. It's a powerful retelling of the Biblical story of Gomer and Hosea.
---
Additional Suggestions
The Blue Book by Jim Branch
In the Name of Jesus by Henri Nouwen
Searching for God Knows What by Donald Miller
Moments with the Savior by Ken Gire
Reader Recs
The Adventure (Catholic Edition) by Chris Patterson (Recommended by Sherri Nee)
Beautiful Outlaw by John Eldredge (Recommended by Sam Scott)
---
If you have other suggestions, email me and I'll add them to the list! -Drew