A few weeks ago we were sitting in the Cook Out parking lot having milkshakes and hanging out with our new high school friends after a socially-distanced game night. I was talking to two senior guys named James and Cam. They had both come to Young Life for the first time that night and were blown away by how much fun they had. They were sharing with me that they were nervous to come because they didn't know what to expect, and that it had been so long since they had tried something new like this.
As we continued to talk about life and get to know one another, James paused and looked at me. He put his milkshake down and fixed his eyes on the 30 high school students hanging out behind me. As he looked over my shoulder at his peers, he began to speak in a soft voice. He pointed at the group of students and said, "Preston, this is amazing, man! Fayetteville needs this! I need this!!"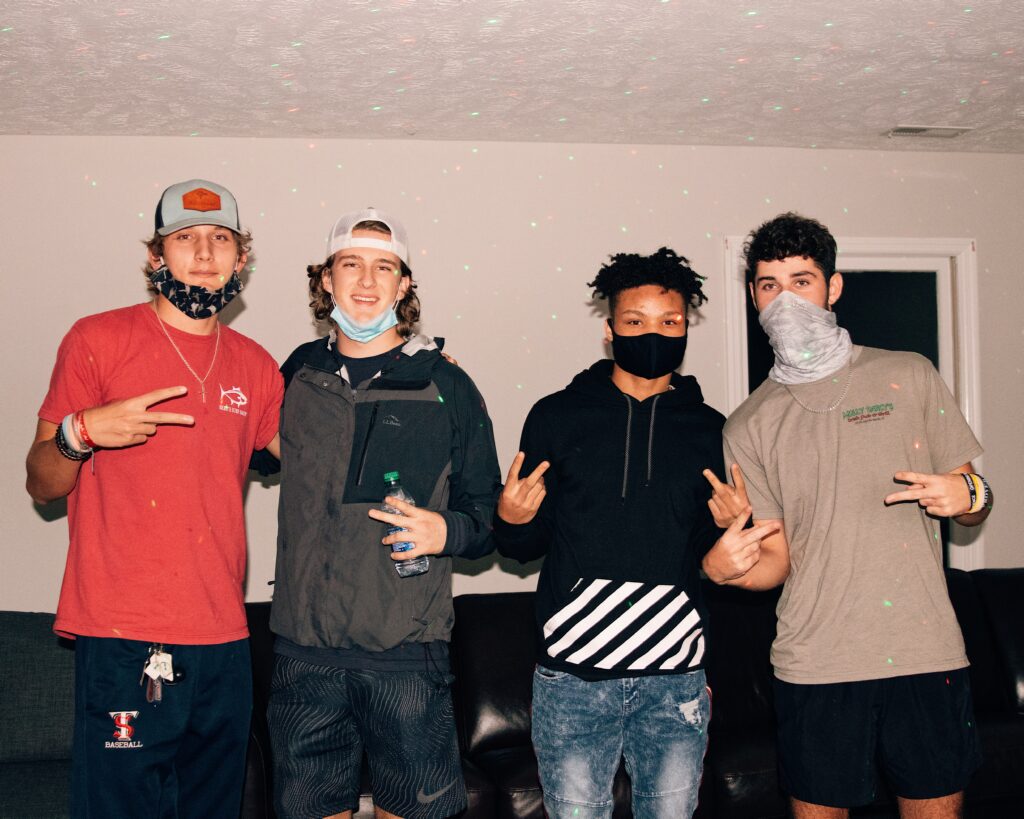 As he continued to reflect on the night we had just shared together, he turned his eyes from the group of students and looked into my eyes. He put his hand on my shoulder and with excitement in his voice said something that rocked me.
"Preston, I don't think you get it, bro… my senior year has been stolen from me. I haven't been doing anything! Preston, this is going to be the highlight of my senior year! You just gave me my senior year back!"
I stood there in awe and on the verge of tears. I could see hope, joy, and wonder in James' eyes as he shared this with me. I could see a heart for his city, his peers, and for Jesus. I literally heard God speak through James as he shared profound truths and affirmation over the mission of Young Life in this city. We continued to talk for the next couple of minutes and cast a vision for what the next year could look like.
In the weeks since this conversation, James and Cam have been two of our strongest high school guys. They've been welcoming to new kids as they show up at Young Life events. They've been engaged and hungry to go deeper. And they've become natural leaders in our new and growing club.
Although it may not look like normal, James and Cam got their senior year back – and looks a lot like living with a vision, mission, and excitement to introduce their friends to Jesus. 
---
Do you have something encouraging to share with the thousands of Young Life leaders around the world? If so, here's how you do it.