College students have a lot on their plates this semester. They are navigating the normal stresses of school on top of the socially distanced COVID precautions that easily lead to isolation and increased anxiety. One of our hopes as a campus ministry is to be a non-anxious presence in a world that is crippled with anxiety, depression, loneliness, and over-connectedness; a non-anxious presence that isn't naive to the realities of this world, but is deeply rooted in the peace of Christ. With this in mind, as well as the creativity that this new season has brought, one of our student leaders at Guilford College had the brilliant idea of putting on a "Relaxation Day" It featured yoga (led by some of the guys on the football team), a coloring competition, and….PUPPIES!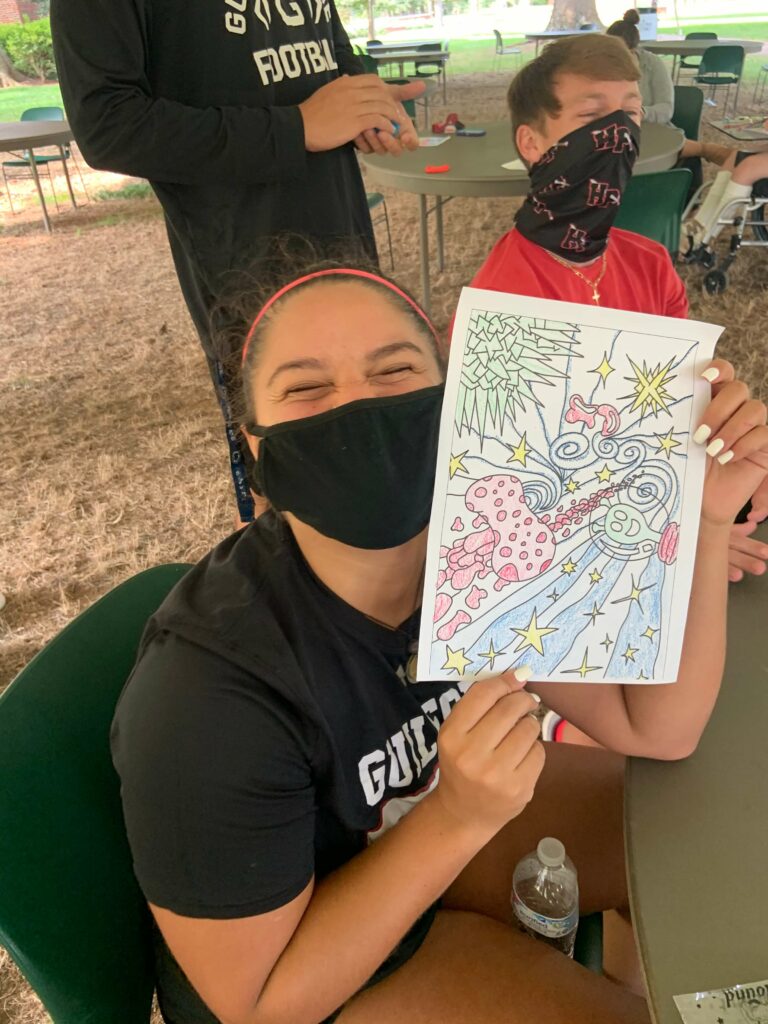 YOGA
We took the simple approach of delegating to some students to research yoga poses online and then lead everyone in yoga on the quad! It was an easy way to help students relax and giggle watching their peers lead yoga for the first time. It was also an easy way to meet new folks, as students we'd never met randomly joined in! Lots of our college friends have been asking to make it a regular thing!
COLORING COMPETITION
Adult coloring books are HYPE and seriously relaxing. We originally just planned to set some coloring pages out on the tables, and it quickly became a fun little competition to see whose coloring got the most votes! But keep it chill. Sometimes a competition can take away the "relaxation" of simply coloring for coloring's sake.
PUPPIES
Who doesn't instantly feel better when there are puppies around?! Maybe people who are allergic to dogs, but other than that, puppies usually make most college students smile. Some of our leaders recently became dog owners, so they brought them to campus and spread lots of joy & cheer!
PRO-TIPS
Keep the event intentionally unstructured and flexible.
Offer a variety of activities.
Location is key! Set up in a place where folks will walk by.
Make sure to abide by COVID guidelines.
Have a way to connect with students who want to find out more about the next YL College activity. Consider having a sign-up sheet or info cards.