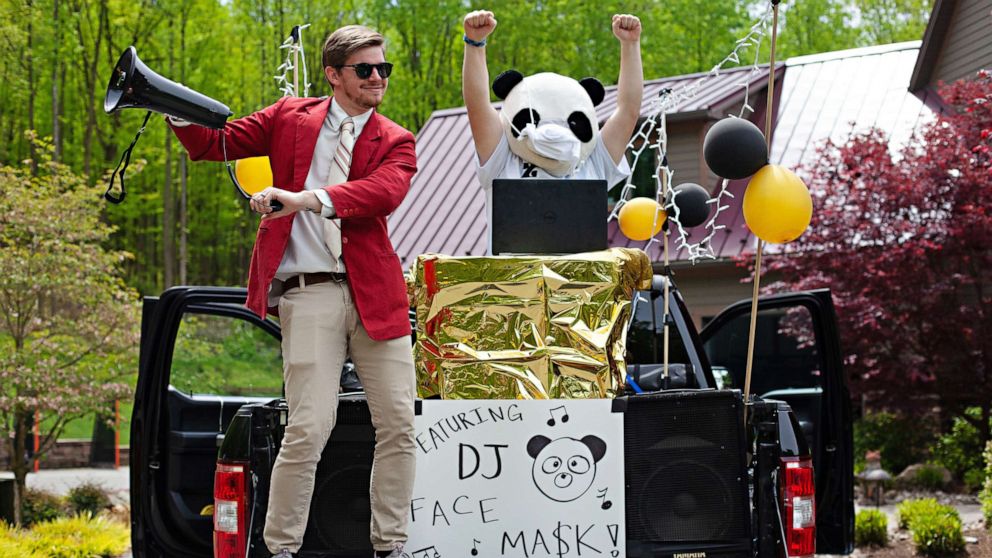 "You know your kids best. You know what they love. You know what makes them light up. You spend the most time with them. Whether it's dancing, or just talking – like, "Hey! Let's just have a quick conversation!" God has equipped you in your specific area to love your kids the best. If you have a crazy idea that you think might just work, and might be able to come together, especially in this season of socially distancing, or whatever your place is doing right now: just do it. And if it fails, it's ok. It doesn't need to be perfect."
Preston and Bailey Griffin recently made national headlines on ABC News for their Prom on Wheels event. If you haven't seen the video, check it out here! We asked Preston and Bailey to sit down with Sam to share about Prom on Wheels, what made it successful, and how you can do something similar to celebrate kids in your area. This 25-minute interview is jam-packed with encouraging conversation and equipping advice for your ministry. If you don't have time to watch the whole interview, check out the "highlights" section below so you can tune to the segments that most interest you! The Griffins have graciously compiled a list of tips and tricks to help you plan a similar event. You can find that PDF here.
Highlights:
– Intro: cheesy Young Life love stories [0:30]
– The Hometown: A small town vibe with a military presence [1:03]
– Ministry on Hold: The heart behind Prom on Wheels [2:38]
– The Grunt Work: Planning the event – the logistics behind it and asking partners to join you [4:42]
– The Rundown: What each prom stop looked like [10:38]
– Awkward: "We didn't really know what we were doing…" [11:44]
– Tips for You: Parents and police officers [13:07]
– "This won't work in my area:" Advice on celebrating kids no matter where you live [18:07]
– The Moment that Made it All Worth It: "The best day of our lives" at Raven's house [21:53]
– That's a Wrap: Jesus did that for us [24:40]
If you have an encouraging story from this season of ministry, we'd love for you to pass it along so we could, in turn, share it with leaders everywhere. Email us here!