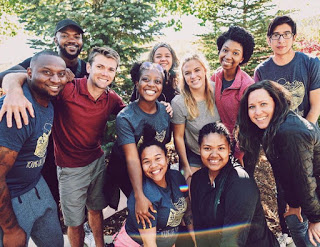 This semester, on Tuesdays, we're taking a deep dive into Young Life team dynamics. If you missed the first post, check it out here.
This second post in the series was written by Courtney Lancaster.
—
It's inevitable.
There will be conflict on your Young Life
team. Even if you have team hangouts, and pray together, and love each person on
your team- you will have problems. So how do you deal with conflict on your
team?
First of all, you gotta know it's coming.
This potential conflict is not a reason to run from being on
a team together. It's a reality check to first be on the offense (check your
heart) and then to be on the defense (help your team deal with it and get past
it.)
Just as engaged couples and parents-to-be prepare by going to counseling
or reading books or praying about what's to come, take a lesson from these
situations. Your team is a type of union and also there are children involved!
So handle with care, and do all that you can to make peace and keep unity!
Below are a few scriptures that point us to how we can prepare to prevent conflict before it starts.
"Live in harmony with one another. Do not be proud… If it
is possible, as far as it depends on you, live at peace with everyone." Romans
12:16-18
"Let your gentleness be evident to all." Philippians 4:5
"A gentle answer turns away wrath." Proverbs 15:1
"Be quick to listen, slow to speak." James 1:19
"Your attitude should be the same as that of Christ Jesus."
(who gave up His rights and power and laid down His life for others…)
Philippians 2:5
As a team member, meditate on these scriptures and be that
gentle, peace-keeping, humble teammate you hope others will be.
As a team, start the semester by going over these scriptures
(and more) and pray for unity. Jesus prays that his believers will be unified
in John 17:23! He knows that as we love each other people will believe in Him
and He will be glorified through our unity!
Also as a team, talk about your individual "hot buttons" and
perhaps come up with some team rules or parameters. For example, agree that
everyone will come on time or 5 minutes early to pre-club with their assigned
tasks ready. Talk about things that might arise. Keep short accounts.
We had a rule on my Young Life team in
college that if one person thought we shouldn't sing a certain song or play a song
in club because the lyrics were questionable then we didn't do it. That
parameter helped prevent arguments because we all knew the rule! Maybe someone
on the team is more sensitive to sarcasm than others- talk about it from the
start, so you can avoid creating animosity.
Come up with your own "how-to" for resolving conflict before
it happens. For example, you might say, we are going to discuss our options
(like what to do for the semester kick-off or who does what skits), and we are
going to have an open discussion and try to agree, but if we get to the end of
30 minutes (or any time period) and can't decide then we are going to trust the
Team Leader to make the decision in his or her wisdom.
If you can talk about all these scriptures, hopes, prayers,
parameters, pitfalls, and hot buttons, you will stop many conflicts before they
start.
Now, what happens when they start?
Matthew 18:15 points us to a valuable truth in conflict. First, go
to that person in private, one on one. Do not talk about it with other people.
Pray about it and then go directly to the person. And if you need to ask
forgiveness because you caused the conflict then do just that.
Pray first… to be gentle and humble, to listen and to be
unified. Pray for a forgiving heart.
If it cannot be resolved between the two of you, get your
team leader or a staff person to mediate. Be honest. Pray that you can keep a
short account, let go of hurt, and also see things from the other person's
perspective. Pray against a root of bitterness.
As you talk about the conflict: put the conflicting
behaviors beside each other and recognize that they don't match up and then ask
why. For example, "you committed to being at lunches every Wednesday because it
was free in your schedule, but you haven't been in 6 weeks. What's going on?"
or "We agreed at the beginning of the semester that our entire team was going
to be at every home football game, but so far you haven't been to one. Why
haven't you been there?" State the facts.
When people can't agree based on opinions, you can simply
deny yourself and let another opinion win. You have the power to end a conflict
by forgiving or denying yourself or choosing to let it go.
Remember: it's not about you & getting your way. It's
about the students in your club hearing the gospel and seeing the gospel lived out in the lives of their leaders. No conflict is worth messing that up!
—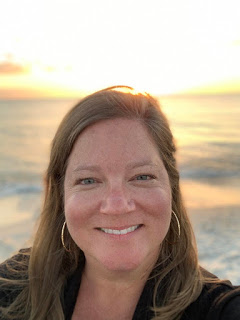 Written by Courtney Lancaster.
CoCo is an Associate Regional Director in SW Florida and
lives in the Naples area. She's been on Young Life staff for 18 years, most of
those in Raleigh, NC. She loves being a leader and currently leads at
Estero High School. Courtney loves traveling to new countries and reading a
good novel or watching any cooking competition show. She once got asked to consider
being on the show Naked and Afraid but turned them down with enthusiasm.
And
for those asking, she is currently not single…