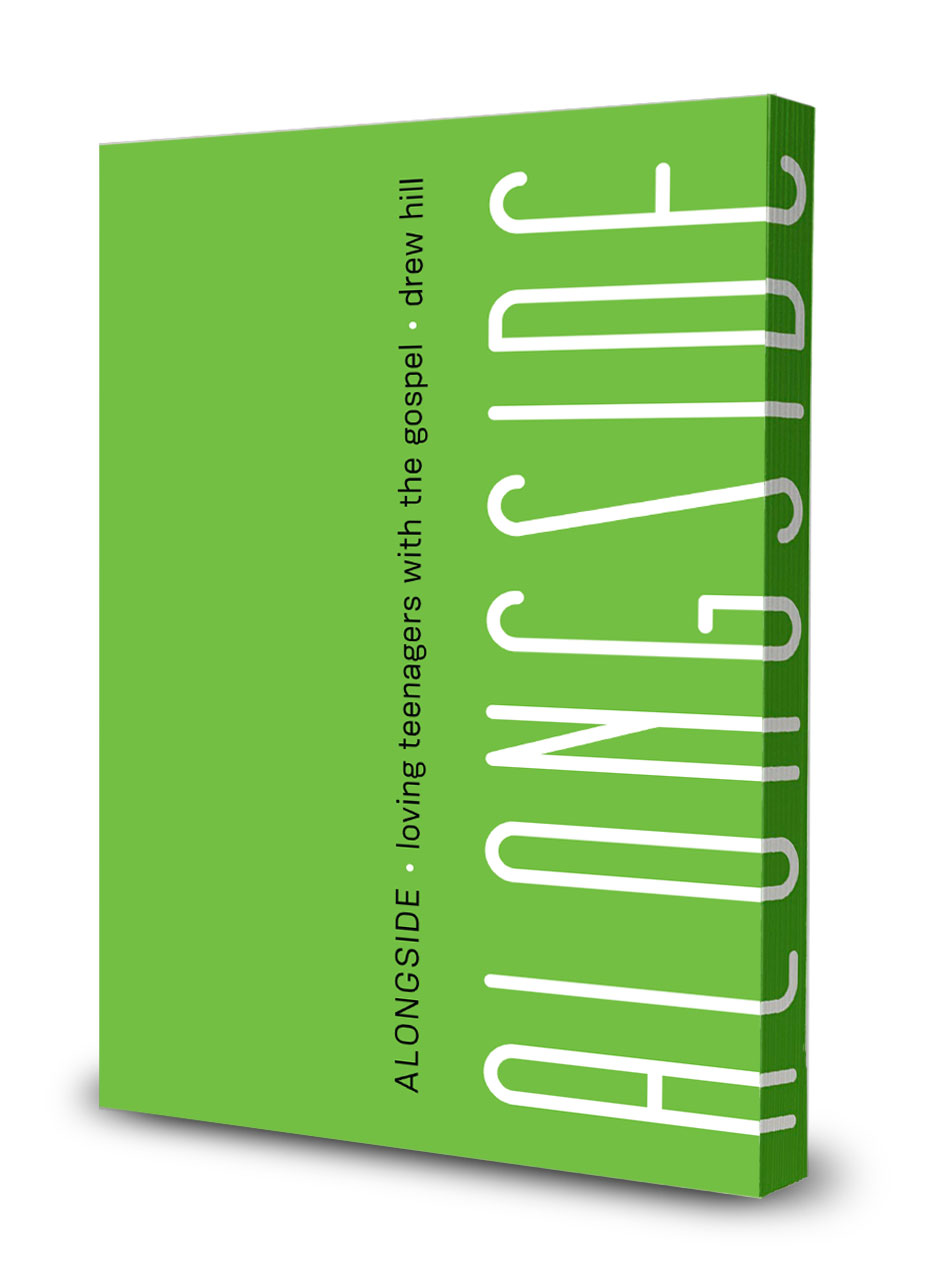 Dear Young Life friends,
Almost twenty-seven years ago, as an 8th grader at camp, God called me to do youth ministry for the rest of my life.
Almost twenty years ago, as a college senior, God called me to go on staff with Young Life.
Almost two years ago, as a 38-year-old with a slew of parenting and youth ministry failures under my belt, God called me to write down some stories about what I'd learned.
Almost twenty minutes ago, with a great deal of nail-biting and trepidation, in the lobby of a Wendy's, I started writing this post to share with you some exciting news.
In just 100 days, on August 20th, New Growth Press will release "Alongside: Loving Teenagers with the Gospel."
It's a guide for how to practically love teenagers with the gospel. I wrote it for parents, Young Life leaders, youth pastors, teachers, coaches, small group leaders, grandparents, and anyone who has teenagers they love.
Dove-Award winning singer/songwriter, Ellie Holcomb, writes, "Alongside is a beautiful and practical companion for anyone who wants to learn how to better love the teenagers in their life. I found myself in tears as I read incredible real-life stories of the gospel breaking through the distractions, darkness, loneliness, and pain that often accompany adolescence. It tells the beautiful story of the gospel, and also offers tools that will help you communicate that story well as you walk alongside the teenagers in your life."
Would you consider helping me spread the word?
I'd LOVE to have 100 folks join the ALONGSIDE LAUNCH TEAM (read some chapters of the book early, write Amazon reviews, and as the launch date gets closer, share about the book on social media.)
I'd be honored if you would come alongside me on this journey!
Thank you!!!
Drew