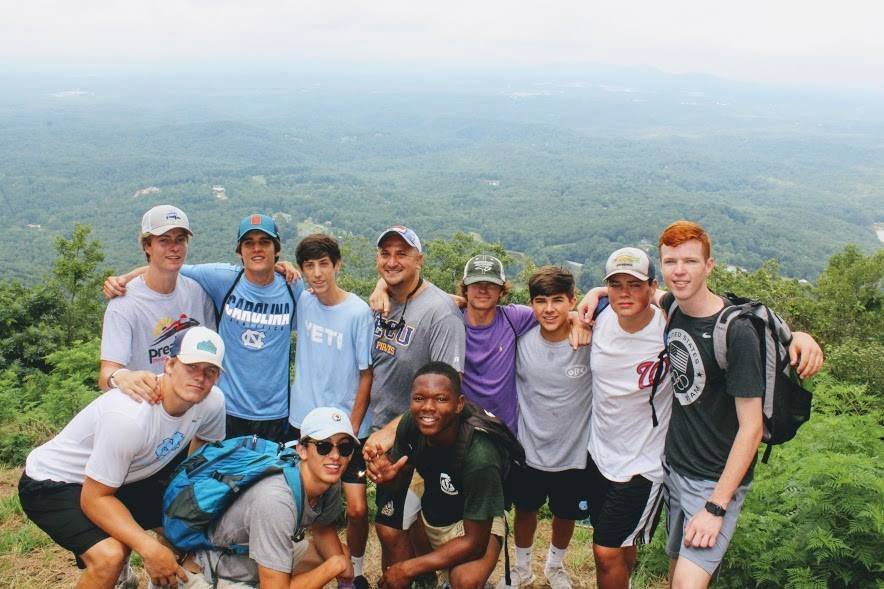 Written by Ryan Weston.
As Young Life leaders, one of the highlights of what we get to do is watch kids from different backgrounds be brought together by the bond of Christ. One difficult factor when trying to create a tight bond between folks in a Campaigners groups is that our high school friends tend to experience big changes over those four transitional years. New relationships form, cliques are created, and people can drift apart.
There's one particular practice I've found to help build lasting community: escalating summer trips. There's something almost magical that happens when you plan and experience a trip together.
On our first ever fall camp weekend, I had a cabin of about 20 freshman boys from our high school. During our first cabin time, these young men had no idea what to expect, but popularity and sports hadn't yet pulled them in different directions. I tried to cast a vision for them about being a group of brothers who would be there for each other. Before we entered into the sacred space known as cabin time, I sold them on planning summer trips every summer, that would get more elaborate the longer they stayed together. Here's how it's played out for us.
Summer After 9th Grade
Because of sports and summer scheduling, it didn't work for them to go to summer camp after their freshmen year, so instead, we did a white-water rafting trip.
Summer After 10th Grade
The following summer, we all went to Sharptop Cove for "the best week of their lives." By this time, although some played varsity sports and some didn't, the common bond was that this group went beyond social groups and felt more like a brotherhood.
Summer After 11th Grade
The following year, we planned a trip to a friend's beach house in Florida. We had tons of fun, made lots of memories, played lots of Spikeball, and each day at sunset, we had a Campaigners time together where we opened God's Word.
Summer After 12th Grade
The plan is following their graduation to head to Beyond Malibu and hike glaciers and to finish off high school the way we began it, together.
I have other friends who have led Campaigner groups this way and these annual trips bled into college, and into adulthood. These men went on to live very different lives, but they were rooted together in Christ and to each other. When one of the brothers started struggling in college, the brotherhood would show up and support him. When marriages took place, these men lined up together side-by-side. There are a few very important things that you, as a Young Life leader, can give your high school friends. The most important thing is, of course, the love of Jesus Christ rooted in the Gospel. The second most important thing is your time, in showing up, loving them like Jesus with skin on and praying for them. But I would argue that the third most important thing you can give them is each other.
To find other ideas for how to take your friends deeper with the Lord and with one another, check out this post on "Going Deeper in Campaigners."
How have you seen this play out with your Campaigners groups? Email us here and we'll add it to the post!