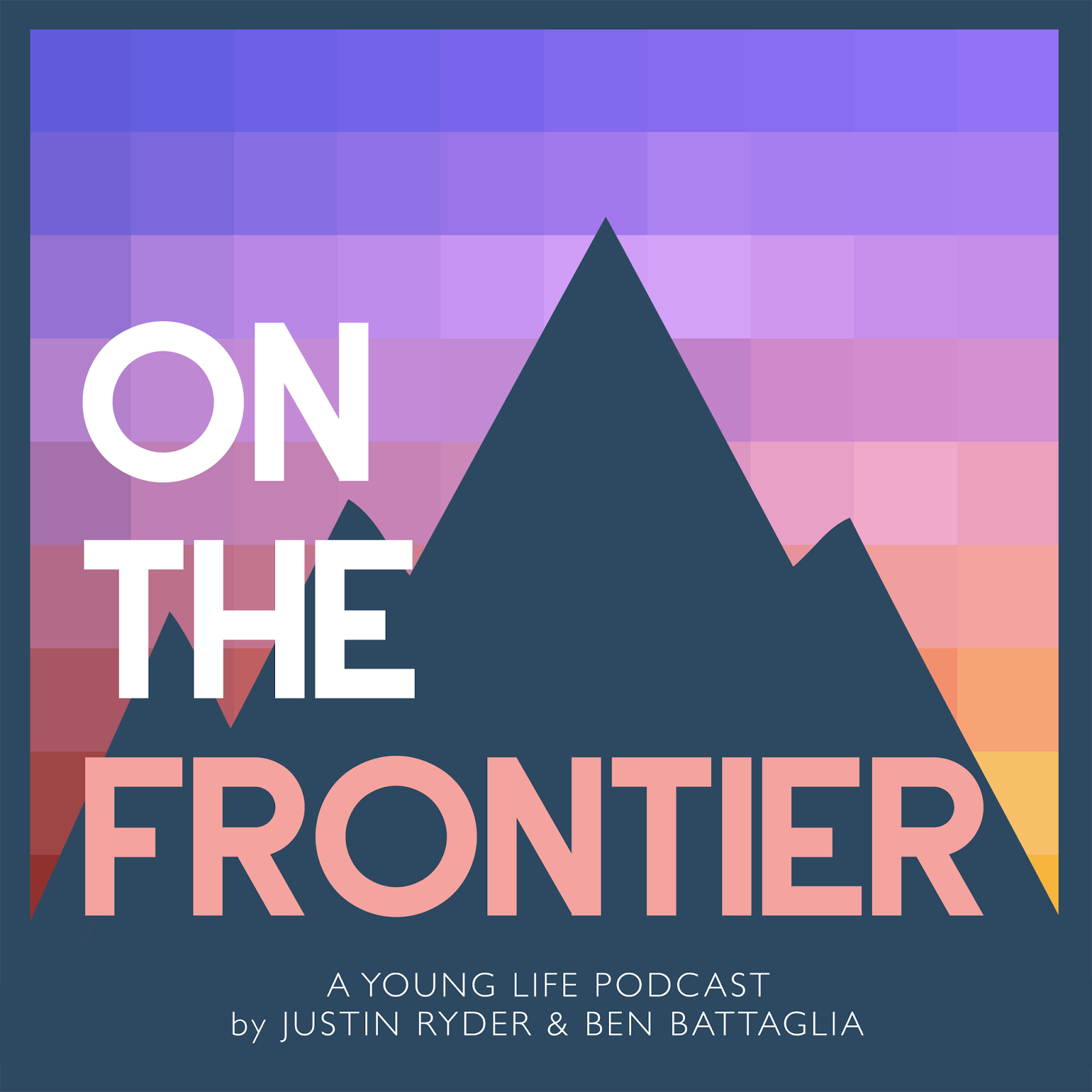 Written by your friends at the "On The Frontier" podcast- Justin Ryder and Ben Battaglia.
To the pioneers of Young Life,
We just wrapped Season 2 of On the Frontier (@frontierpod) — a podcast about leadership, creativity, and innovation in Young Life. Episodes discuss topics such as building missional community on the Alaskan frontier, songwriting with Ellie Holcomb, true leadership that creates change, discipleship with Fil Anderson, living a multi-cultural life and ministry with Hope Smith & Aswan Morris, and so many more.The conversations were electric, and we are thankful to our guests and listeners — the "crazy ones" — who made this season the best one yet.
What is next for 'On the Frontier'?

Season 2 will be the final season of OTF (at least for the time being), as both Ben and Ryder take on some new and exciting projects. You can listen to the series finale https://www.frontierpod.com/episodes/finale, "The Final Frontier", and reminisce with us over 10 months of friendship and audio creativity. If you just discovered the podcast, feel free to subscribe and start from the beginning — the content isn't going anywhere — and there might even be an encore or two. In the meantime, we hope you'll join us in what's next.
A New Podcast Frontier

40 episodes barely scratched the surface of leadership gold that deserves to be unearthed from the Young Life world. The countless pioneers, creatives, and heroes living epic stories deserve a platform to tell their story! Because of that, we are excited to announce that Young Life is launching a worldwide podcast (click here to subscribe) in late summer/early fall to lift up these (your) voices. Our prayer is that this new podcast prompts intriguing questions, sculpts optimistic conversation, and encourages your ministry. We are after content that moves us forward as a real, vulnerable, and world-changing mission. This is only just the beginning.
Here's to the revolution,
Ryder & Ben