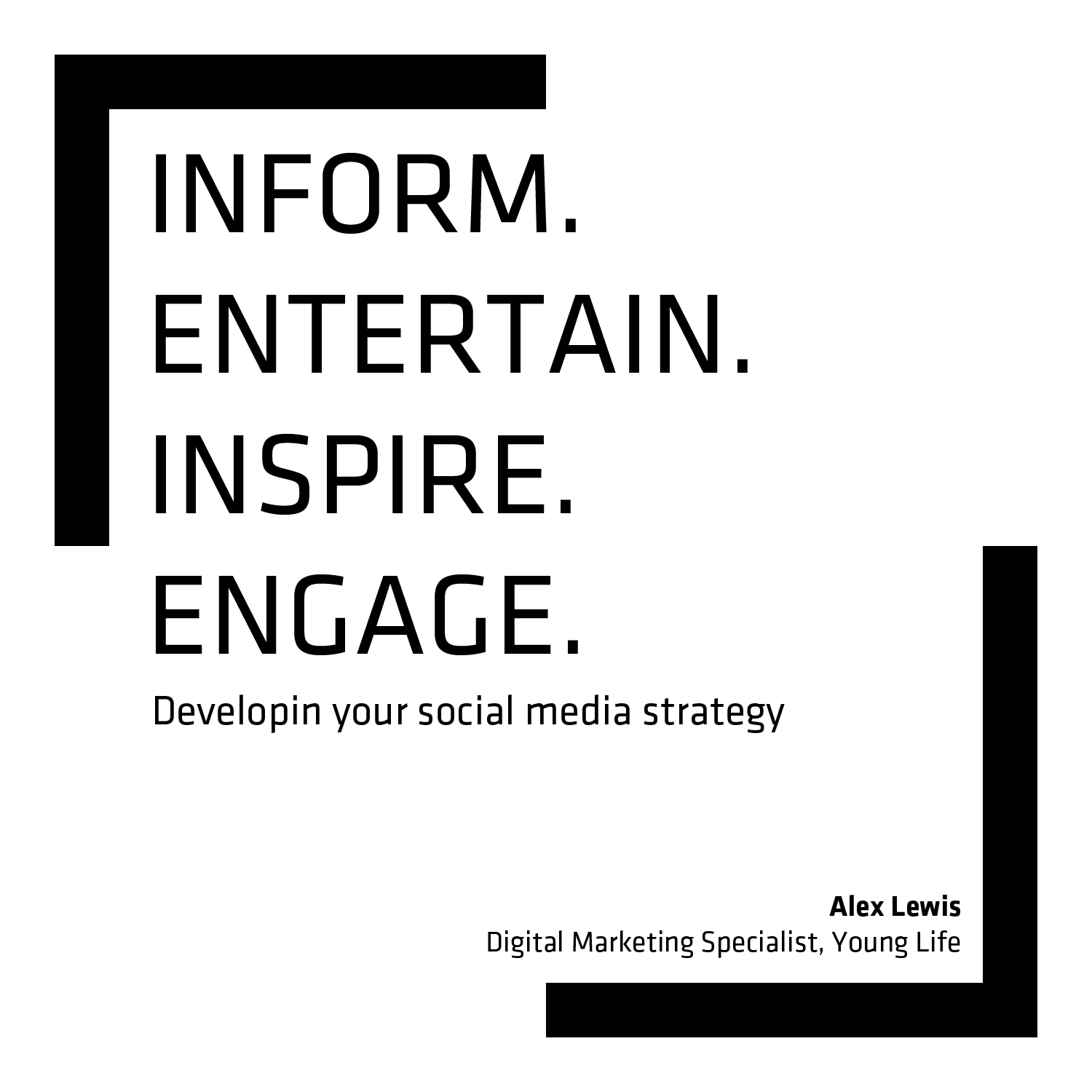 Webinar on Developing your Social Media Strategy
Young Life's Communications team is offering a social media training webinar at 10am MT (12pm ET) on Tuesday, January 17th.
The online seminar will cover how to develop your Young Life social media strategy, including understanding your goals, creating measurable objectives, characterizing your audiences, developing your messages, choosing the right channels, and planning your content.
The 1-hour webinar is free and will be available via Facebook Live. To access the webinar, like the Young Life Social Media page at facebook.com/ylsocialmedia. Hosted by Alex Lewis, Young Life's Digital Marketing Specialist.