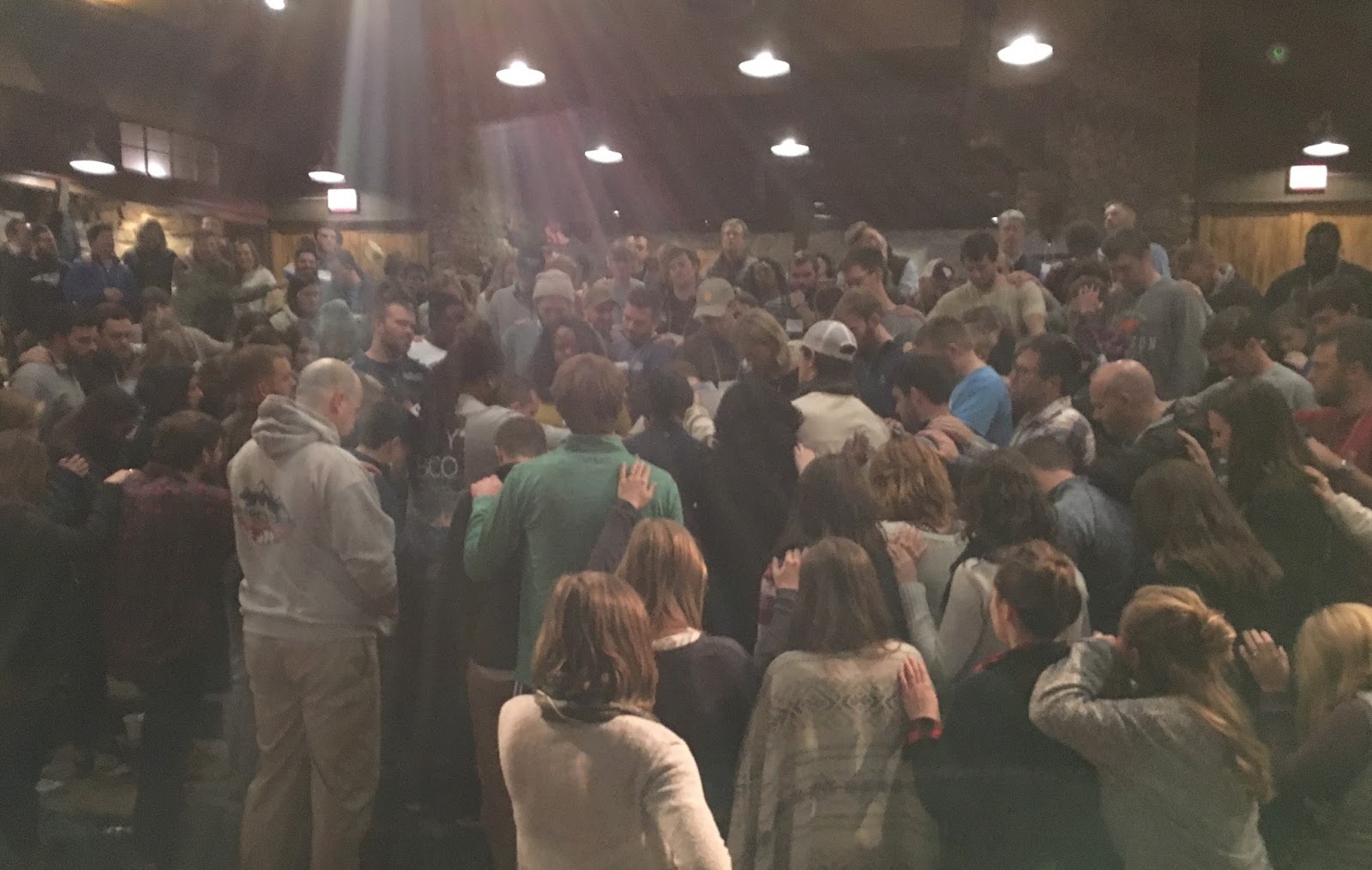 Carolinas Region praying for New York.
We've just finished up a refreshing Carolinas Region staff conference at Windy Gap. It was a gift to be joined by a few friends on the Young Life staff in New York.
Below are the worship songs we sang during the conference. If you're looking for some new songs to sing at Leadership, you can also find other worship chords and slides here.
O Come O Come Emmanuel (chords)
O Come O Come Emmanuel (slides)
O Come O Come Emmanuel (YouTube)
Oh To Be Loved By Jesus (chords)
Oh To Be Loved By Jesus (slides)
Oh To Be Loved By Jesus (YouTube)