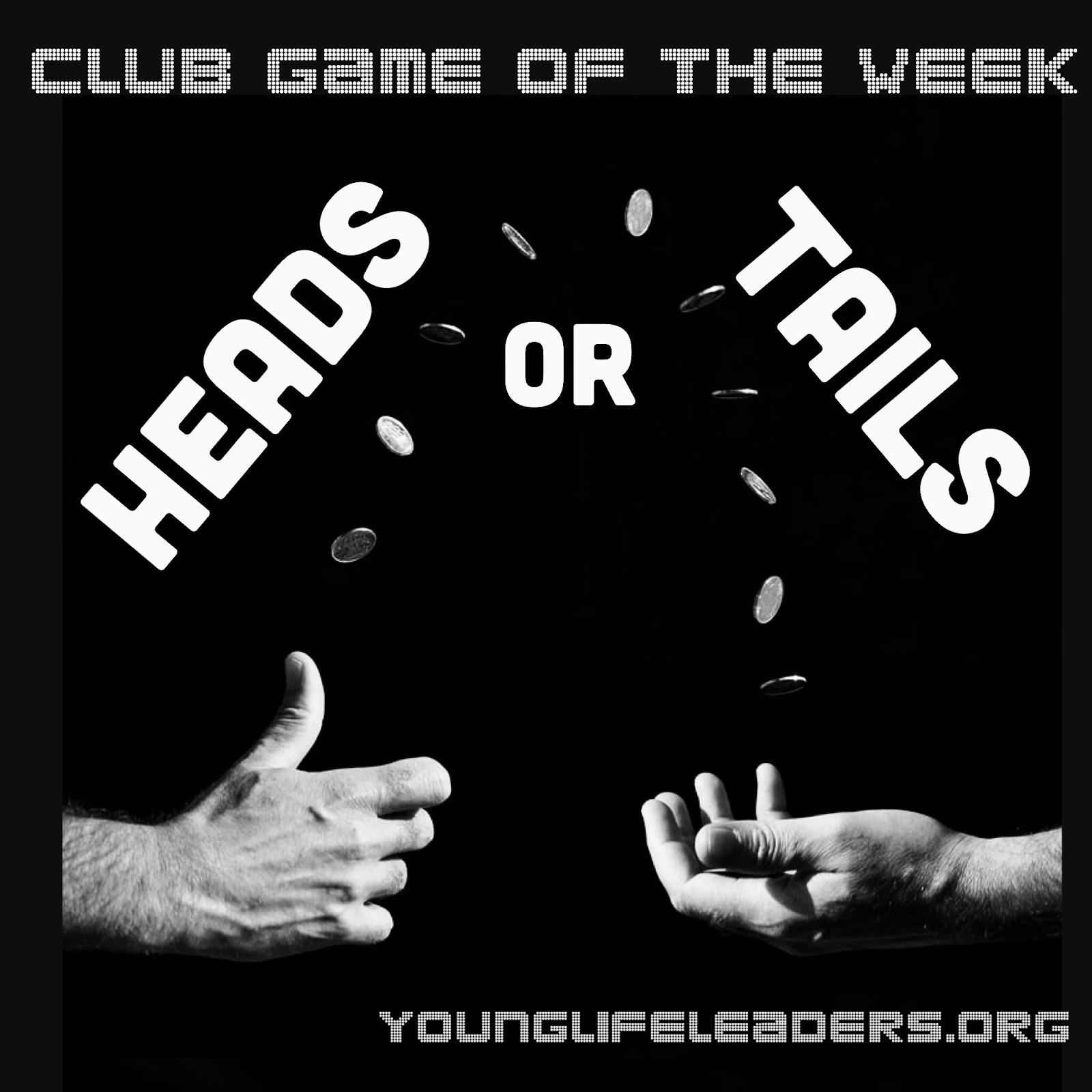 If you need a last minute, no-prep, mixer for Club, here's an easy winner.
Grab a coin out of your car.
Instruct everyone to stand up and either grab their head or their tail.
Flip the coin.
If it lands on tails, everyone grabbing their heads will sit down and is out.
Play until all but a winner is eliminated.
Offer "Lunch with a Leader" as a prize for the winner.
Originally spotted on YouthMinistry.com.