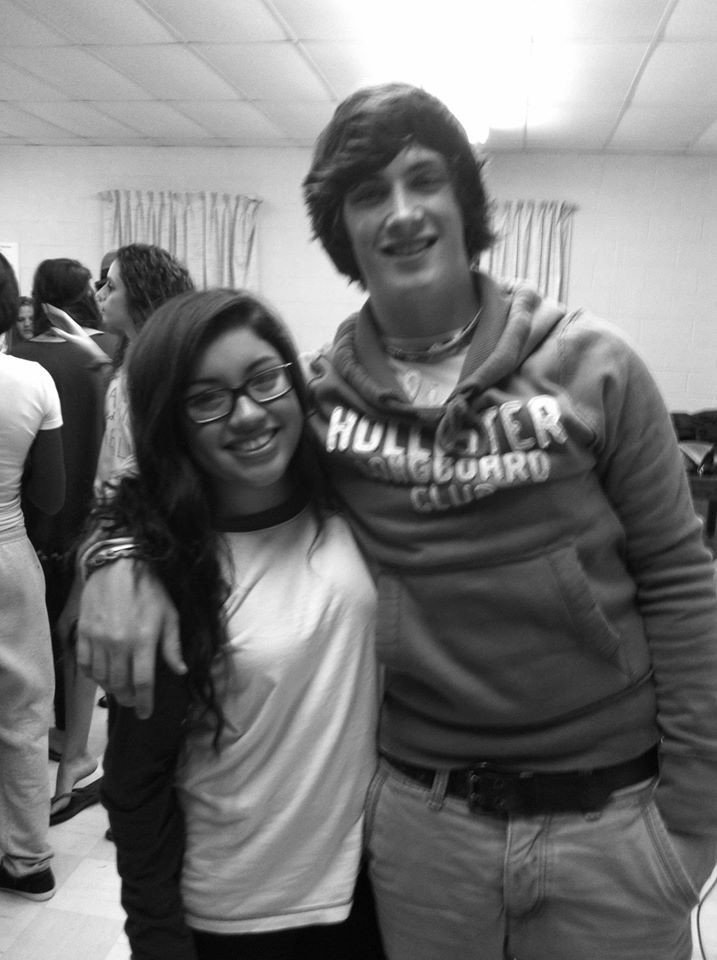 Riverbend Campaigner Diane Funes
with Chris McDaniel at his first YL Club
Written by Cliff Wright, Area Director, University City/Cabarrus County (Charlotte, NC)
Football at Riverbend High School was always a big deal — until the first game of the season when the Bears would lose, and the student section would disappear. But man, before that first game, the football team were the kings of campus.
It was in the pre-first game loss hype of that school year that I heard about Chris McDaniel, a hard-hitting, confident senior transfer from Louisa High School. The girls already knew about him because of his hair. The guys knew about him because of his hits. I got to know him over wings and soft drinks at Quaker Steak and Lube in early August.
He liked that I had already heard of him- what high school guy doesn't? He lit up when we talked about his dreams for this new year at his new school. I liked him. I would see him in the halls at school and would wait around after the games to tell him how great he did.
A few weeks into school, after the football team had lost a couple, the buzz was about Young Life starting up. That first club is a blur in my memory — I know we had some students leading games, run-on's, and announcements. I know that there were hundreds of sweaty Riverbend kids, and I know that as I gave the talk that night about Jesus and his love of kids — that Chris McDaniel was in the front row (in the middle of a ton of girls) soaking it up, jaw wide open.
At the end of Club, our Campaigners kids were dapping him up, telling him they were glad he was there. Girls were taking pictures with him. He was loving it!
Afterwards, Chris was the first to come up to me saying "this is the best thing that I've ever seen. I can't believe the whole world doesn't come to this!" He was hooked.
Chris turned in his money for fall weekend at Rockbridge at his third club and he rode up on the late bus with 15 other football players, arriving at one of the most beautiful places on earth at 2am in the morning. Chris loved the weekend. We knew he would.
Early Sunday morning around three in the morning Chris and I sat in the lobby of our dorm and he surrendered his life to Jesus. Seven hours later Chris stood up, grabbed a mic as it passed by him, and said through tears "My name is Christopher Patrick McDaniel and this weekend I gave my life to Christ."
Less than 365 days later I was once again talking about Jesus, and Chris was in the front row —but this time it was his funeral.
Chris died in a single car accident. He was 18. He never went to summer camp. He didn't become a model Campaigner. Actually, there is an infinite list of things he never got to do. But he did smell the sweet aroma of Jesus at a Young Life club. He did have a Young Life leader walk into his life. He did get hugged by Campaigners at his first club. And he did believe in his heart and confess with his mouth that Jesus is Lord. And now he sees in person the one he first heard about on that sweaty night at a Young Life club.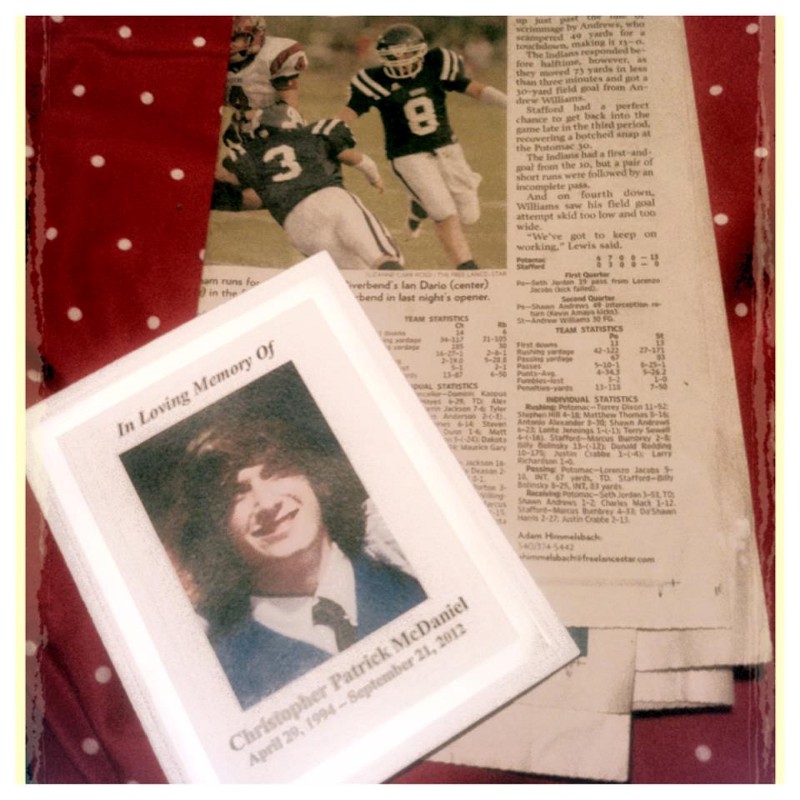 Dearest Friends and Companions in the Race,
Planning club can be stressful. Caring for kids is heavy. Hoping that that one kid, the far out one, the one who doesn't have a shot at Jesus, the one who can't be reached — will show up at Club is heavy. Pouring yourself into prayers and details is overwhelming and tiring.
But it's worth it.
This week kids will rush into a club that you have put together, with Campaigners you have poured your heart and vision into. And you will tell them about Jesus. The only One. The Lamb of God who takes away the sins of the world. You will tell them the truth, that He loves them with a crazy love. That He likes them. And you will do it humbly like you are sharing your lunch with a friend, but with wonder like you're holding a fist full of diamonds.
And it is worth it.
Thank you for loving with a broken heart — just like Jesus did. I am bracing for the miracles!