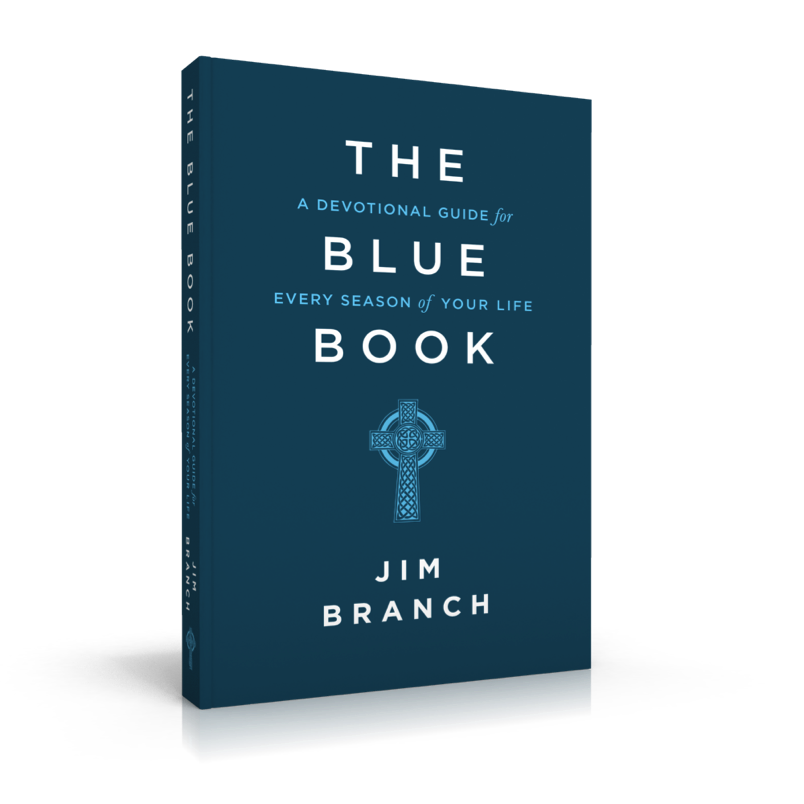 If you've ever talked to someone who has a "Blue Book," they probably told you, "Sorry, you can't really get these—and I'm not giving you mine."
The Blue Book is one of the most well-kept secrets in Young Life.
Some people have them, most people don't. And nobody knows how to get one.
How do you know you've seen one of these unicorns? Well, it's blue and has a little cross on the front.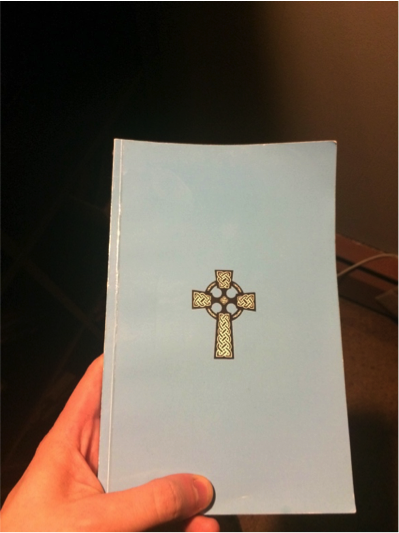 My dad's actually the guy who created it.
And for the past…I dunno, 15 years (most of my life), I've had random people I don't know Facebooking and emailing me saying, "Hey…how do I get one of those Blue Books? Can you get me one?"
My cut and paste response: "Here's my dad's email address. Have a nice day."
Don't get me wrong though—I totally get it. People love it because it's not just a devotional. Each week is organized by the season of life you're in, and for every season of life, there's about 20-30 of the best quotes from the best Christian books ever written on the topic.
But none of us thought it'd get as huge as it did.
Actually, it started as a little booklet he gave to his youth group leaders when he was a Youth Pastor in Knoxville.
The name "Blue Book" is just what everyone started calling it when he first shared it.
Then people started emailing him, saying, "Hey, my friend has this and I'd like to get one. Can you send me one too?"
Then lots more people started emailing.
Soon enough, thousands of people were asking for them.
Only problem is, they were expensive to ship. The only way you could get one was by directly emailing Jim Branch and saying "Hey, will you PLEEEEAAASE send me some blue books?"
And still, thousands of people wanted them. But the shipping just made it too difficult.
So here's the big news (if you've been looking for one you'll be excited):
After 15 years (as of June 21) this book has finally made its way to Amazon, and now it's widely available. In fact, as of this writing, it's the #2 bestseller in the Christian Devotionals category.
Of course, I may be biased since I'm his son and all…but I honestly think this is one of the most powerful resources anyone can have in their library. It's led me and thousands of others into deeper intimacy with Christ, and continues to have a huge impact today.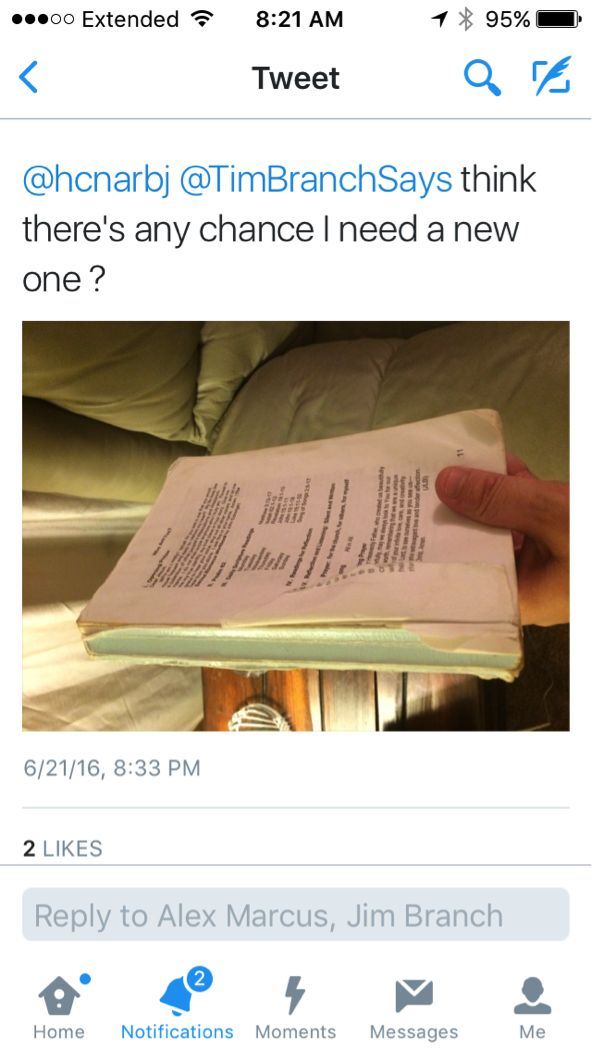 Since the book came out, I've gotten 4 messages like the one pictured here.
This one has a brand new cover (sturdier, don't worry), as well as 10,000 words worth of brand new stuff Jim wrote in this new version.
When he found out I was writing this, he wanted me to deliver this message:
"I never imagined in a million years it could be helpful to so many people. It's really humbling and overwhelming. It's always been a bit of a spiritual journal of the themes that God has led me through on my own journey with him. To see others benefiting from it is amazing."
I'm so thankful that my dad's spiritual walk has impacted so many people. I'm also really thankful he's my dad.
-Tim Branch


Buy "The Blue Book" here: The Blue Book: A Devotional Guide for Every Season of Your Life