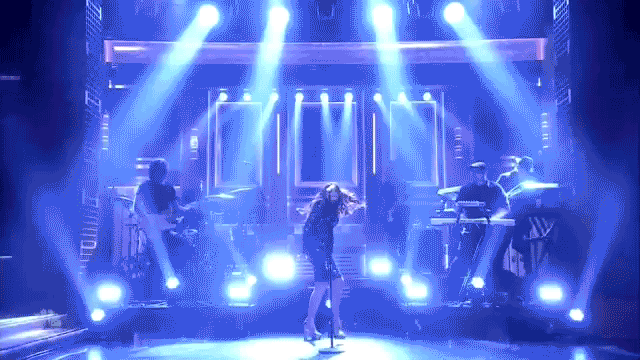 Some of you might have already seen the Meghan Trainor video from The Tonight Show last week. She was performing in platform heels and took an accidental tumble at the end of the song. Jimmy Fallon's knee-jerk response was phenomenal. Without hesitation, he fell to the floor and laid down right beside her, sharing in her shame. The audience went nuts. Their gasps from watching the fall quickly changed to loud applause.
During my freshmen year in college, a senior I knew named Tripp was diagnosed with leukemia. The day he started chemo he came home to find his seven roommates had all gone bald on his behalf. One of them had a huge noggin and looked hideous with a shaved head, but that dude became one of my heroes. It was such an unselfish way to say "Tripp, I love you, and I'm in this with you, sharing in your shame."
As Young Life leaders, we get the privilege to lay down on the floor with our high school friends when they fall. We get to remind them that grace is greater than guilt. And we get to point them to the One who bore all of our shame on the cross.
I can't imagine having a YouTube video of one of my biggest mistakes viewed by millions of people. If someone were to put my secrets on the screen, I'm sure all of you who read this blog would gasp just like The Tonight Show crowd. But then you'd see the God of the universe come lay down right beside me. You'd see Him be stripped naked and nailed to a cross. You'd watch him take the fall that I deserve. And you would applaud.
After I watched the video clip of "Ms. All About that Bass" falling on her face, I couldn't help but text the link to some friends. Not just so they would laugh with me at Meghan Trainor, but because there are few things more beautiful than watching others lay down their lives.


Written by Drew Hill.