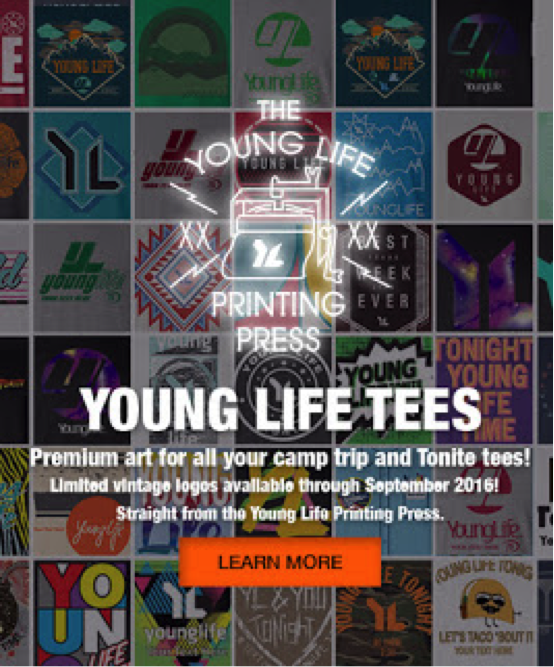 In celebration of the 75th birthday of YL, for this year
ONLY, the vault is open and The
Young Life Store can produce the old Young Life logos exclusively! The
YL store is able to customize these old logos for your next camp trip, area
fundraiser, banquet or Tonite tee!
To take the guess work out of it, the store has come up with a few different
designs, but if you're feeling creative let the YL store know what you want and
they'll mock it up for you for FREE!
Call them at 1-800-266-1665 or visit the custom section to
see the LIMITED Edition logo tees! Looking for one that's already in stock?
Check out the YL75 gear
and see all the limited edition products to celebrate Young Life's 75 years!
*The Young Life 75th logo is included with
all vintage logo designs to help Young Life celebrate 75 years!