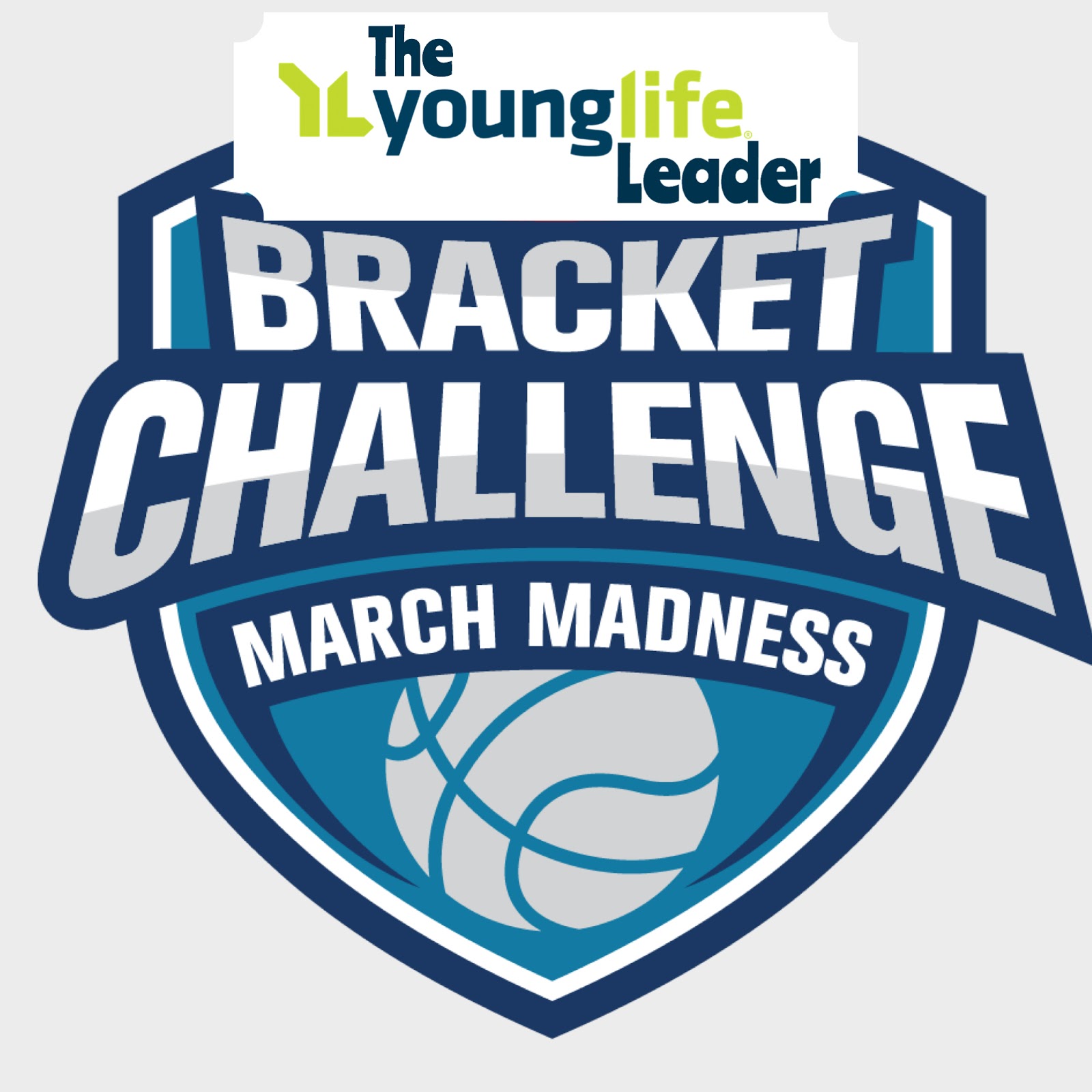 Make your picks! We're hosting the 3rd annual Young Life Leader March Madness Bracket Challenge!


Enter your bracket in the Young Life Leaders group on ESPN.
The winner will be featured on YoungLifeLeaders.org and leaders world-wide will stand in awe of your ability to predict the future. In addition to featuring your pickin' skillz on the blog, you'll also receive a YL Swag Pack in the mail. Let the games begin!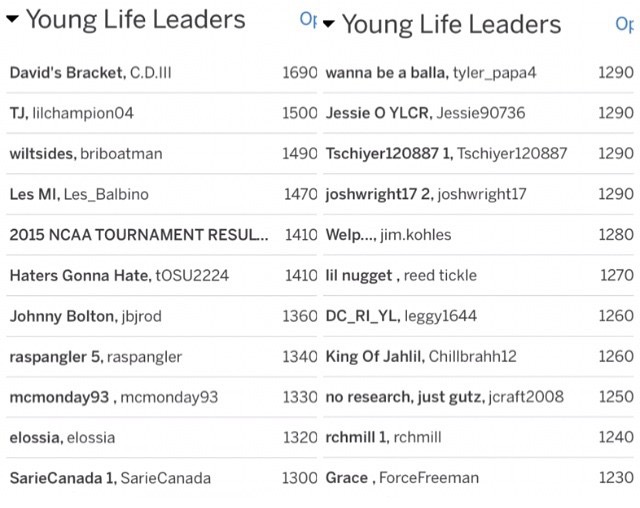 Congrats to David Armstrong in Mobile, AL on winning last year. Can he repeat? See the other top finishers from last year in this pic.