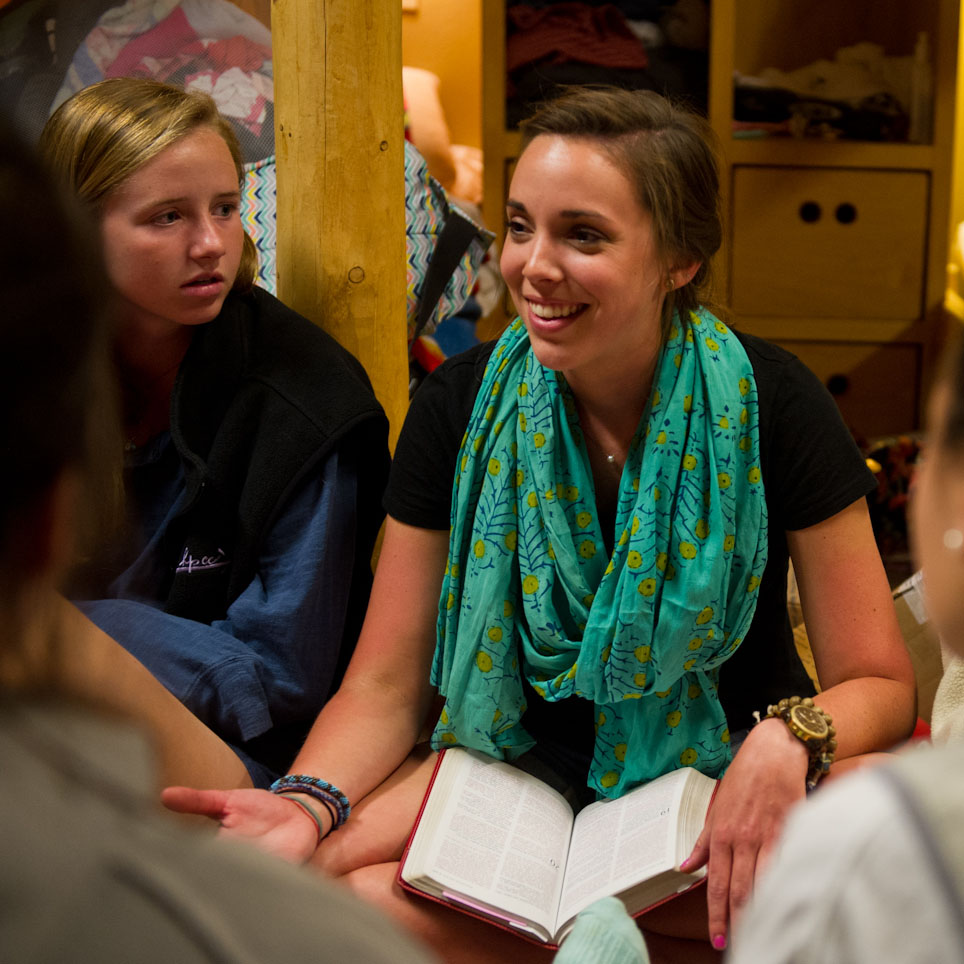 Guest post written by Emily Johnson, WyldLife staff in Bradenton, FL.
Think of Campaigners like cabin time. It's a great opportunity to get your middle school friends to sit down together to talk about real life and what God has to do with it. The goal is for them to share, be heard and have a chance to ask their own questions.
A Leader's Guide To Campaigners
Group Dynamics
Sit on the floor together or all in chairs (on the same level).
Sit in a circle.
Keep things talked about within the group confidential.
Avoid "put downs" or sarcasm.
Be careful not to allow a gossip session. (Don't use other people's names.)
Let it be a safe place.
More Pointers for Middle School Small Groups
Ask OPEN-ENDED QUESTIONS. Avoid questions that can be answered "yes" or "no".
Always include a question that everyone can answer. Sharing questions facilitate community. (Example: "Tell about a time when you experienced forgiveness.")
Start questions with "what do you think…" instead of "why". (Example: "What do you think Jesus meant when he said…") It can give kids confidence to answer if you're asking for their thoughts rather than the "right" answer.
Don't lecture, give lots of advice or preach a sermon. This is time for kids to share. Let them do the talking!
Seek involvement from all of the people in the group. Sometimes a quiet kid needs to be asked directly to share, but be sensitive.
ENCOURAGE kids and thank them for sharing a thought, an answer or a question. (Example: "That is a great question", or "That was really insightful, I have never really thought of that.")
Let it be FUN! Let them laugh, tell stories, etc.
It's okay to not know an answer. Sometimes you may want to research a question later and get back to kids with an answer.
Be yourself. Be real, be honest, and be vulnerable.
Make the lesson applicable to their lives.
Encourage kids to use their Bibles. (Have extras for them). Let them look up verses and read them aloud. Remind them that it's okay not to know where things are or how to pronounce certain words.
Make sure you get to at least one verse or section of Scripture during the lesson. This may seem obvious, but we want kids to know that the teaching isn't from us but from the Bible.
Be okay with not finishing the lesson. If they really get on a tangent, but it's a good one, it's fine to stay there.
Don't be bound by the lesson but go where God is leading.
Know that you may have to ask an individual kid to talk to you later about something significant. Be careful not to allow one kid to dominate the conversation or to "over share" with the entire group