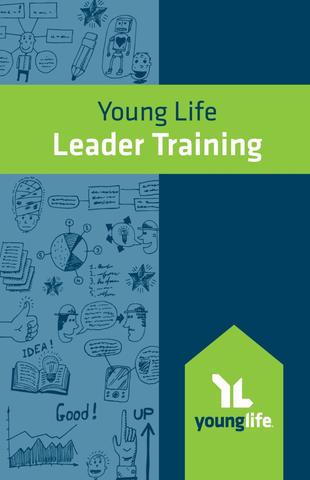 We're taking a look at Young Life College this semester, offering you the tools and tips from YLC ministries at campuses throughout the U.S. As a follow-up to last week's post on leadership training of student leaders, today we are considering equipping adult leaders. Here's what we heard:
Our adult leaders join our leader meetings each week. However, we've yet to develop a specific training.
At the beginning of the year, we begin a three-week leader training, and then ongoing during every other Sunday night leadership time.
Most of our adult leaders only lead small groups with their college leader and were leaders at some point already or are on YL Committee. Usually little more than a sit-down conversation is needed and then we all get together at least once a semester to recap.
Adult leaders meet with a staff person one-on-one at least once.

Adult leaders would be expected to meet with us several times before being placed as a leader. Depending on their experience, the training would be different.

Same process followed as for student leaders

same as student leaders minus one-on-one mentoring

We provide a shortened version of training:

Shortened– meeting for a few weeks
Other than YL college specific ministry training, we plug them in more quickly.
A crash course of leader training given by the area director.
Same training as for student leaders but in one long Saturday event.
All adults have been YL leaders so they go through a "refresher" course of two meetings with staff.
Our adult leaders go through an accelerated version of our regular YL leader training. The core of our leader training applies to early, mid and late adolescents, and we believe they are YL leaders just like our high school-focused leaders are and WyldLife leaders will be.

Two team meetings a month and two all-county leaderships a month.
All leaders are present and past YL leaders and we meet 3-4 times prior to leading a Bible study. Anyone (adult or otherwise) is required to go through the same nine- week training for YL (whether it is WyldLife, Young Life, or YL College).
We have very few adult leaders but they will be in a five-to-six week track for leader training.
We have a Saturday meeting (usually 9 a.m.-2 p.m.) before school starts in August and then we walk them through what it will be like to lead a small group.
Because our girls small group leader is a former staff spouse, I have not done a lot of training per se, but we meet up to discuss life and debrief.
Next week we'll consider the training materials used in YL College ministries across the county. Remember to take a look at previous posts if you have questions on large or small group meetings, trips, trip fundraising or games. If you've got a question, chances are good that someone has offered up a suggestion on the topic!