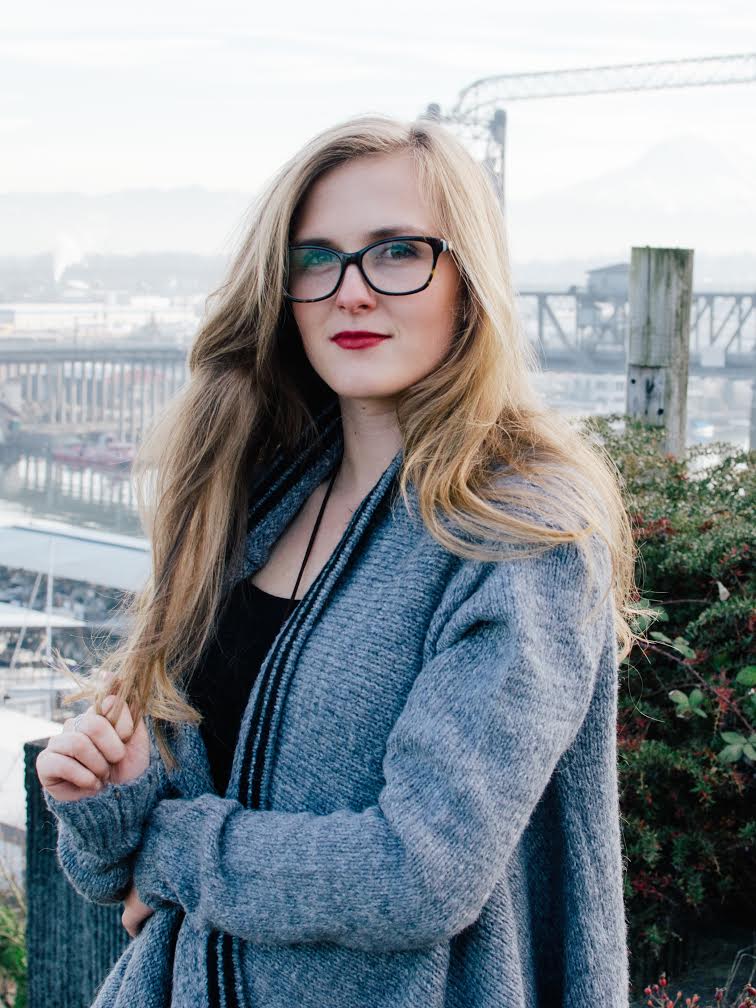 Our featured YL Camp Musician for the month of September is Jenny Snipstead. (View other YL camp musicians here.)
Jenny was introduced to the ministry of Young Life as a high school student in Kalispell, Montana. She attended college at Pacific Lutheran University in Tacoma, WA where she got involved as a volunteer in her local club. She served on her first assignment in 2012. Since then, she has served on 5 summer assignments at Malibu, Woodleaf and Washington Family Ranch-Creekside.
She has also played banquets, weekend camps, and leadership retreats around the country. Jenny loves getting involved with all aspects of camp—from acting as the program villain, to calling the Virginia Reel, to hopping in the pool for "Sink the Singer". What she loves most is watching music build a bridge between kids and the gospel. "Music meets them where they are. It's a safe starting point for them to jump in and engage the good news and the freedom Jesus offers them."
Jenny plays and writes music full time and is moving to Los Angeles this fall to continue her career as a singer-songwriter. She has released 2 albums and is currently working on her third solo project.
Visit Jenny's website: https://jennysnipstead.bandcamp.com/
Follow Jenny on Twitter: @jennysnipstead
Email Jenny to play at your Young Life banquet or camp.
What other Area Directors are saying about Jenny:


From the moment you meet Jenny, you know there is something special about her. Yes, she is so incredibly talented but she is so much more. She radiates Jesus in all she does and who she is. Jenny is endearing to all that she meets. You can't help become her number one fan. As a mission we have the privilege of inviting Jenny in to share the Gospel with her unforgettable voice and musical talent. Working together with Jenny is something I cherish and I look forward to anytime I can be with Jenny and share with others her gifts. -Sarah Lowe, AD University Place & North Tacoma

Jenny brought tremendous energy and crisp vocals and guitar/keys to song leading. At camp, she teamed with leaders and A-Team members to engage the kids to be pulled into each club. Her vocals are far beyond the capabilities of standard song leaders. She is recording studio quality with a down to Earth, authentic personality and ability to connect with the crowd. Her concert was to die for–absolutely slaying cover songs most wouldn't dare to touch, and emphasizing Jesus in such a humble way. She is a gem of gems when it comes to month long assignments, discipleship AND outreach weekends, AND banquets. I've served with her in all four settings." -Jeff Huber, West Snohomish County Young Life (Everett, WA)
Jenny Snipstead is a win-win across the board for any assignment team, any property and any camp of kids for Young Life. Whether it's leading club music, worship for work crew, special performances or Program characters, Jenny does it all with excellence. She is approachable, winsome, insightful, lively and gracious. Whether on stage or out-and-about in camp, Jenny is all in and on mission with the entire team to reflect Christ and direct Christ to kids in need of a Savior. -Bill Dooley, Area Director, North Central Washington