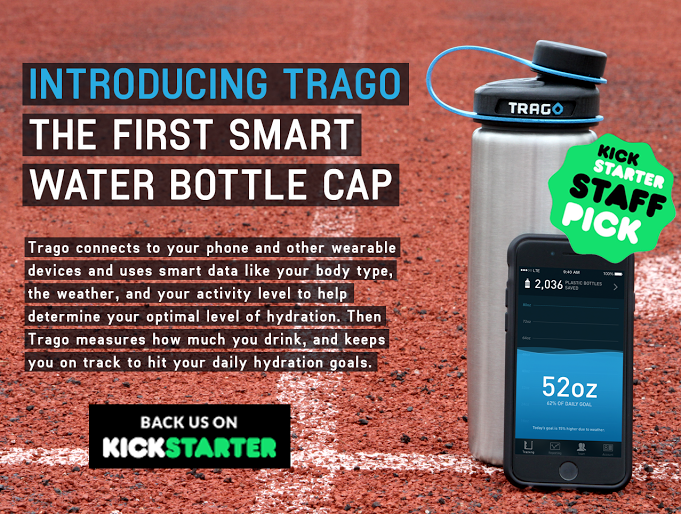 As many of us head to camp we look forward to long days in the sun. Last summer I constantly reminded our Crooked Creek campers to drink enough water. I wish I would've taken my own advice and that might have prevented a miserable spell of altitude sickness.
Thankfully our friends Davis & Jac Saltzgiver have invented a way to keep that from happening again. Davis and Jac grew up in Young Life by way of their dad, Ty, who wrote a few books you may have read. And now they've finally created a way to know just how much water to drink while reading 'My First 30 Quiet Times.'
Trago is the world's first smart water bottle. Most of us don't know how much water we drink every day and, more importantly, how much we should drink. Trago is a patent-pending water bottle that accurately measures how much you drink. It connects to your smart phone, and other wearable devices, and allows you to set, and measure, intelligent hydration goals. Optimal hydration is both art and science, and it's different for everyone. Trago helps you pinpoint the perfect amount for you. If you have a second, please consider checking out their Kickstarter campaign, and helping them spread the word via your social channels.
And remember…make sure you and your campers are drinking enough water!