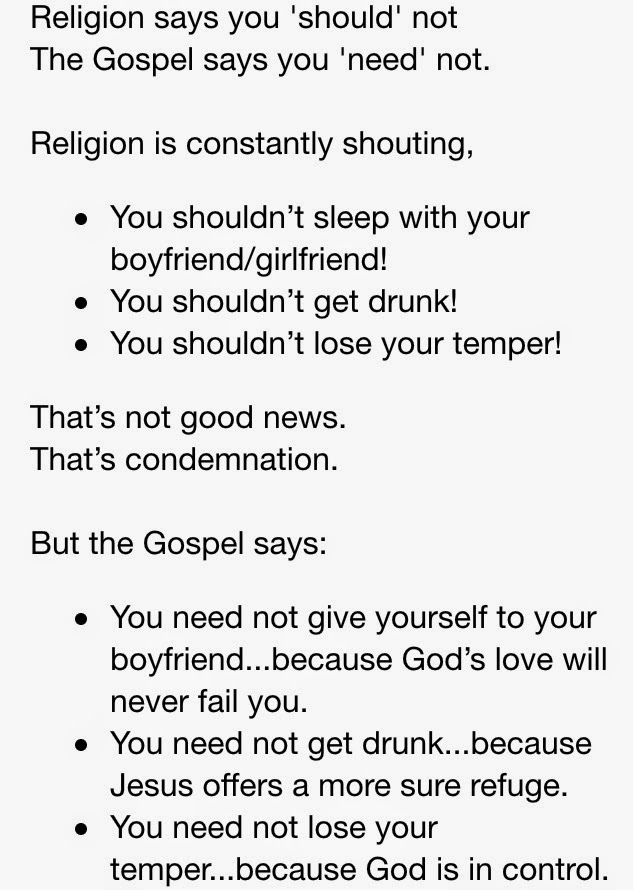 I read this blog post from JD Greear today and thought it was super helpful for us as Young Life leaders. Be sure to read the whole post, but especially the part below. It struck me as a simple way to help our middle and high school friends understand the difference between religion and the Gospel.
Religion says you 'should' not
The Gospel says you 'need' not.
Religion is constantly shouting,
You shouldn't sleep with your boyfriend/girlfriend!
You shouldn't get drunk!
You shouldn't lose your temper!
That's not good news.
That's condemnation.
But the Gospel says:
You need not give yourself to your boyfriend…because God's love will never fail you.
You need not get drunk…because Jesus offers a more sure refuge.
You need not lose your temper…because God is in control.