In late November we asked leaders around the world to share their best ideas from the semester. We received a ton of ideas and will share 7 of them over the next 7 days.
Coming Up…
Wednesday– Campaigners: An Identity Changing Idea
Thursday– When Seniors Shared Their Stories
Friday– Alternative Contact Work Ideas
Saturday– Person of Christ Club Talk Idea
Sunday– A Fun Way To Fundraise
Monday– How We Doubled Our Club Numbers In One Night
Tuesday– When A Kid Shows Up Without A Costume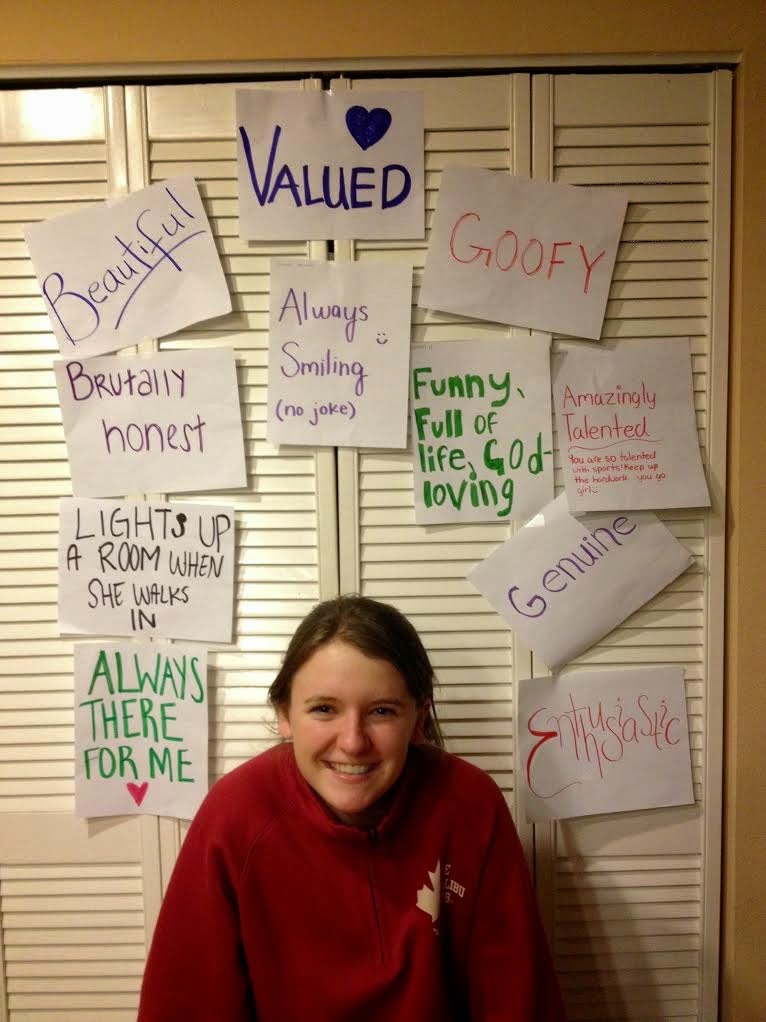 Campaigners Lesson: Identity in Christ
A guest post written by Lauren Harrison, leader in Gig Harbor, WA


This Campaigner lesson focuses on the lies our high school friends believe or tell themselves, and how we can counter those lies with biblical truths.
We started the lesson by asking what kinds of things people struggle with, or lies we tell ourselves and may or may not believe. Repeating issues that came up were
Negative self image
Peer Perception/Likability
Insecurity
Anxiety about the future, etc.
Each girl wrote down one lie they currently struggle with. We discussed how Jesus doesn't want us to believe those lies, and all of the negative things we think or feel aren't coming from Him. When we finished discussing the lies we think we believe, every person took out a separate piece of paper for each girl at Campaigners. On each piece of paper, we wrote down words to describe each individual, or something we appreciate about them. We kept it short and simple, and wrote big enough so the words would be easily read from a distance. Leaders collected the papers from every person describing each girl in the room, and then took them individually into the other room and taped the words describing them on the wall behind them, so they couldn't see them.
Then, a leader took a picture of each girl with their words behind them and was given the picture at next week's Campaigners. All of the papers were written anonymously. In addition, our leaders read the lies each girl wrote down and found an encouraging verse in the Bible to counter them. When they gave out the pictures, the verse was attached. Overall, this lesson was a really good way to affirm one another. Since each girl received a picture and a verse, it gives them something to take home and put somewhere where they can see it and read it every day. It is a simple idea, but highly encouraging and a great illustration to remind our high school friends of our everlasting identity in Christ.