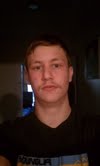 Originally posted in 2012.
This guest post was written by Jackson Powell
Sorry Ladies, this one's for the Fellas!
So I know I'm not the only college guy leader out there who struggles with the idea of whether or not to participate in 'No Shave November.' It's something that sounds like so much fun, but unless you can grow a really respectable beard, it can be pretty awkward with your high school friends (see photo to the right). This year, I think I figured out a way to do it right, and to have some fun with high school guys in the process.
It starts with a pledge, one that you write, and have the guys sign. The pledge should state the rules of the challenge, and have some uplifting manly movie quotes to get them pumped for it. I chose to use a Google Doc— that way I can tweet out the link to all of my guys and they can just sign right there. You might get more creative, maybe print it on burnt paper and have them sign it in ink pen or blood. The creativity part is up to you.
Additional Ideas
Come up with a name for your group; make it unique and inviting.
Bring your older campaigner guys in and make them commissioners; give them the role of encouraging and praising the commitment of others.
Encourage the guys to tweet pictures of their progress and create slideshows of the photos for club.
Set up a weekly "man meeting" of everyone participating.
Remember to make it clear that anyone is welcome, and give the whole thing a really uplifting feel to it. The point of this is to make them excited for it! (And to make your creeper stache a little less frightening.) While this may turn out to be simply a way to have fun this month, use it to set yourself up to share the Gospel! Building relationships is the foundation of this ministry, and was the foundation of this idea. Hey, Jesus had a beard too!
Good luck and happy No Shave November.
-Thanks for sharing Jackson! The google doc contract is hilarious!