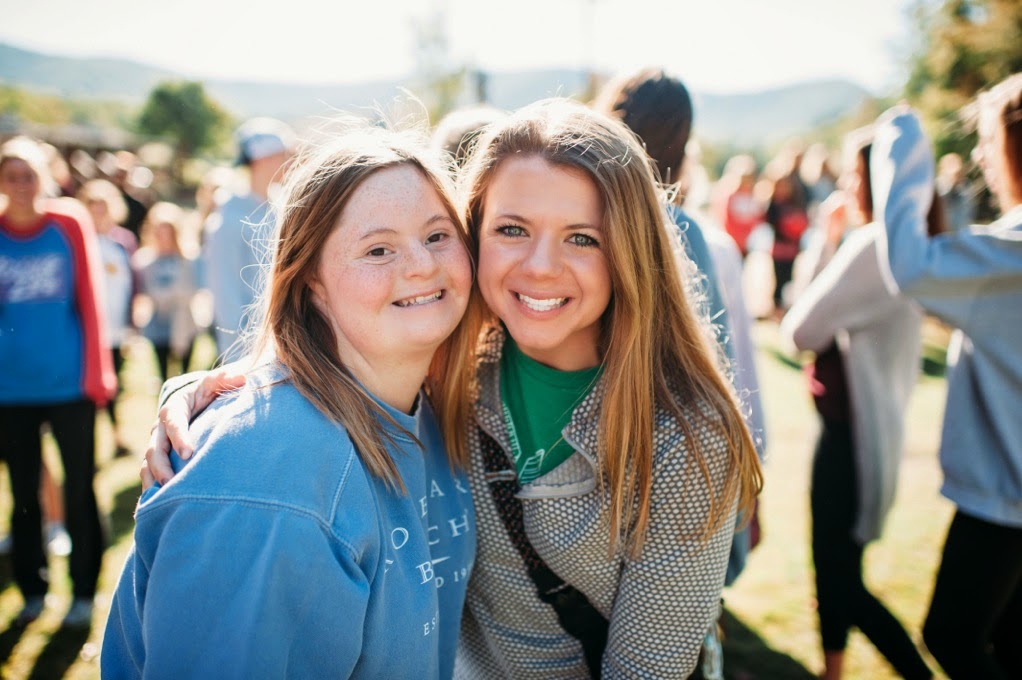 If you look on the tabs above you'll see we've created a new page on YoungLifeLeaders.orgthat's dedicated to Capernaum Young Life ministry.
As you begin to dream and pray about reaching every kid in your school and town, we're inviting you to consider the kids with disabilities. These posts are designed to give both practical things like adapting a game at club or leading your Campaigner friends through how to love those who are different than themselves, all the way to some bigger picture ideas of why we do ministry with our friends with disabilities.
May this additional page of resources help you do what you do best- be a friend.
Written by Suzanne Williams, the Southern Division Capernaum Coordinator.
Young Life Capernaum gives young people with intellectual and developmental disabilities the chance to experience fun and adventure, to develop fulfilling friendships and to challenge their limits while building self-esteem through club, camp and other exciting activities. Young Life staff and volunteers model Christ's unconditional love and acceptance as they walk alongside these young adults — filling their lives with love and support.
I sent my Young Life leader a note recently. I asked him if he remembered, from close to twenty years ago, when I was terrified to even pray out loud at campaigners and how he encouraged and pushed me to do it. I asked if he remembered when he told me that someday I would speak on behalf of Jesus. Of course he did, he's a YL leader. I thanked him as I told him about what it was like to stand in front of hundreds of high school kids as I had the privilege of sharing the Gospel from up front at camp this summer. I hope he heard Jesus in that moment, applauding his efforts as a YL leader who listened to Jesus and spoke into the hearts of his high school friends.
It's what we do as Young Life leaders isn't it?
We usher our friends before the Lord even before they are willing to acknowledge us in the hallways. We spend months praying for them. We celebrate when they walk in the door at club for the first time. We learn about what they love and what terrifies them. We hear their hearts and we bring them before a God who has a bigger story for them. We listen on their behalf and we speak into their stories. We walk side by side, long after they put on a cap and gown and receive a diploma.
We do it for every kid that we meet in the school. Whether that's kids in suburban settings, kids in urban settings or kids from rural towns. We do it for kids who are in middle school, high school, and college. We do it for kids who wear all black and for those who put more thought into their outfit each day then we can imagine. We do it for kids who skateboard and for those who play chess. We do it for kids in theater and for kids who play soccer. We do it for kids who are lonely and those who are surrounded by a crowd. We do it for teen moms and their babies.
We do it for every kid.
And like the friends who pushed through a crowd of onlookers, opened an earthen ceiling, and lowered their paralytic friend to a front row seat in front of Jesus, we have the same opportunity to remove barriers that separate our friends with disabilities from the presence Jesus Christ.
We look forward to shared ministry opportunities that bring blessing and wholeness not just to our special friends, but to everyone else as well.