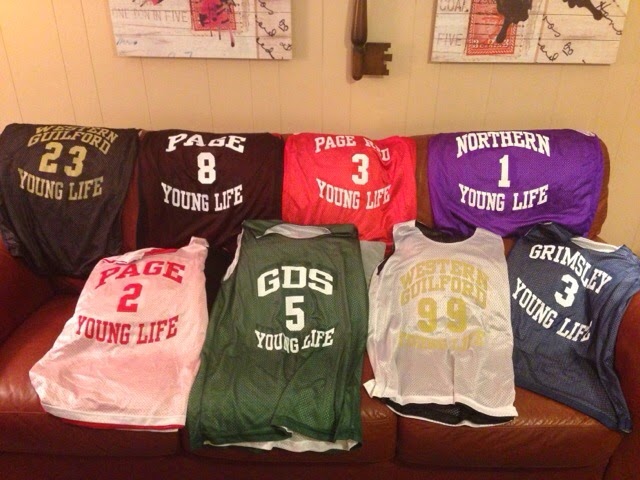 In my hometown of Greensboro, NC we have a high school basketball Rec League with 8 teams from the area YL clubs. It's awesome! I asked my Area Director, David Page, if he would do a little write up about it. Thanks DP!
–Since becoming a Young Life leader almost three decades ago, I've been showing up in the lives of kids, moving into their world and onto their
turf. In Young Life, we call that contact work; making contact with
kids, building bridges of friendship in hopes of eventually walking across that
bridge with the gospel of Christ.
By far some the best advice I've ever gotten in the area
of contact work falls along the lines of this:
What is something you're already doing and passionate about in which you
could also include your high school friends?
The easy answer for me and many of our leaders here in
Greensboro is basketball. I've lived on Tobacco Road my whole life and
basketball, simply put, is a way of life here in the Tar Heel state.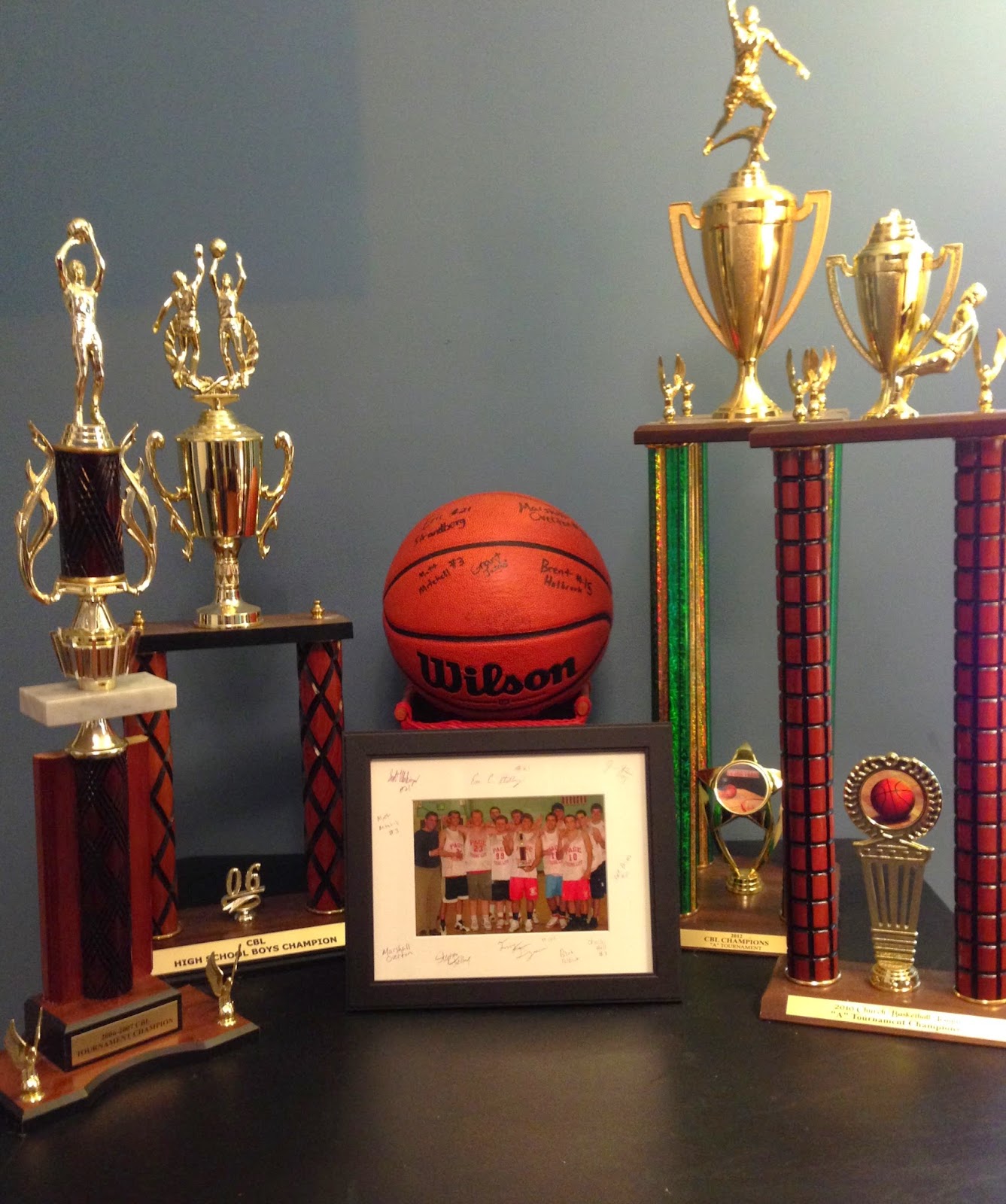 Over the years as my hair's gotten grayer, my steps gotten
slower and my jumper flatter, the way to enjoy/use this passion has changed; but
it is still incredibly effective. Now-a-days, I play a little less and coach
a little more.
For the last nine years I've coached a Young Life team in one of
our city's high school church leagues. It has been a wonderful way to combine
my passion for basketball and my love for kids. Through basketball, I've had the opportunity to
meet and influence kids for Christ whom I never would've met otherwise.
Why It's So Great
2 to 3 hours a week spending time with guys doing something we all love
Meeting new kids who would've never come to Young
Life if not for YL B-BALL
Opening the scripture and praying before each practice
Meeting parents of kids who love that you're coaching their
son
Opportunity to build relationships with other churches and coaches in the
league
Displaying the trophy in your office when you "win it all"
Having kids from the team come to Campaigners and club each
week
Rivalry games with other YL teams
Bonding with coaches who are also Young Life leaders
Creating and having a lasting bond with old players who remember glory
days
Practice with the guys lets you still impress them with your
old man skills
There are some really good players who might just not be
quite good enough to get playing time at a varsity level. They're really fun
to coach.
What's Hard?
Practice time. Finding open gym time during the Winter can be a
difficult task
Figuring out playing time for each player. There's a fine line
between being competitive and letting everyone play enough
You may not get to see many games at your high school because the
schedule conflicts or you simply don't have one more night to be out that week.
You have to limit the team to 8-10 kids, which means you tell
some kids it is full and they can't play.
How To Get Started
Explore where there's a church or YMCA league in your town.
Go sit and talk with the director and tell him your vision for what Young Life
is and why you want a team.
Ask to bring a team to join the league so you can pick your
own players.
If the league is full ask how you can be put on a waiting
list or start a 'Young Life division.' In our city we have 8 church teams and 8 YL teams and we play in our own divisions and then the champions from each division play one another.
Decide if you are going to be a "for fun" team or a
"competitive" team and then decide how to coach.
If you've never actually coached, sit down with an
experienced coach and get simple plays and drills you can implement in
one hour a week practices. (Possibly ask a dad to help you coach but make sure
they will represent YL well).
Read Season of Life: A Football Star, a Boy, a Journey to Manhood by Jeffrey Marx. It's a great read and
puts sports coaching in the right
perspective.
Make it a Junior/Senior only opportunity like a right of
passage. You will build anticipation for when they get to play.
When picking a team, start with your Campaigner friends. Grab a couple of them and let them help recruit and build a team to
include a combination of athletes, their buddies who don't come to YL, and the
Campaigner group. If they are into sports this will be really easy. They know
who the players at school are. Never advertise, it will get out of control with lots of folks that want to play. Hand
pick the team of (8-10) players.
Let your non-athletic Campaigners be assistant coaches. They can dress
in sport coats and ties for the games and give them a clipboard.
Limit your team to 8-10 players and it will make playing time
so much easier to manage. No one wins with kids you love sitting on the bench.
It's bad for you and bad for them.
Get high quality shirts that kids will want to keep. We
charge kids $25 for a reversible mesh jersey, plus the league fee. It's no more
than they charge at the YMCA.
*Ultimate Frisbee is very similar and is growing in
popularity. One of our leaders does the same with this sport. Here are some thoughts on starting Ultimate at your school.