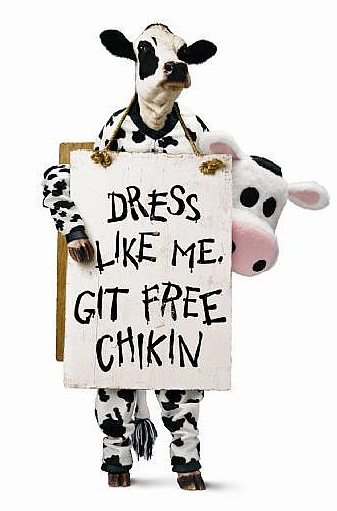 Grab your high school friends and head to Chick-fil-A this Friday, July 11th, for Cow Appreciation Day. If you partially dress like a cow, you get a free entree. If you dress in full cow gear, you get a free combo.
Some ideas for dressing up from CowAppreciationDay.com

Start With What You Already Have
Cow-printed accessories stashed in your closet will work perfectly. Hats, vests, scarves, neckties, pants, shoes, pajamas – just about any cow-spotted item will work. Just make sure you're covered head to toe.

Wear White & Just Add Spots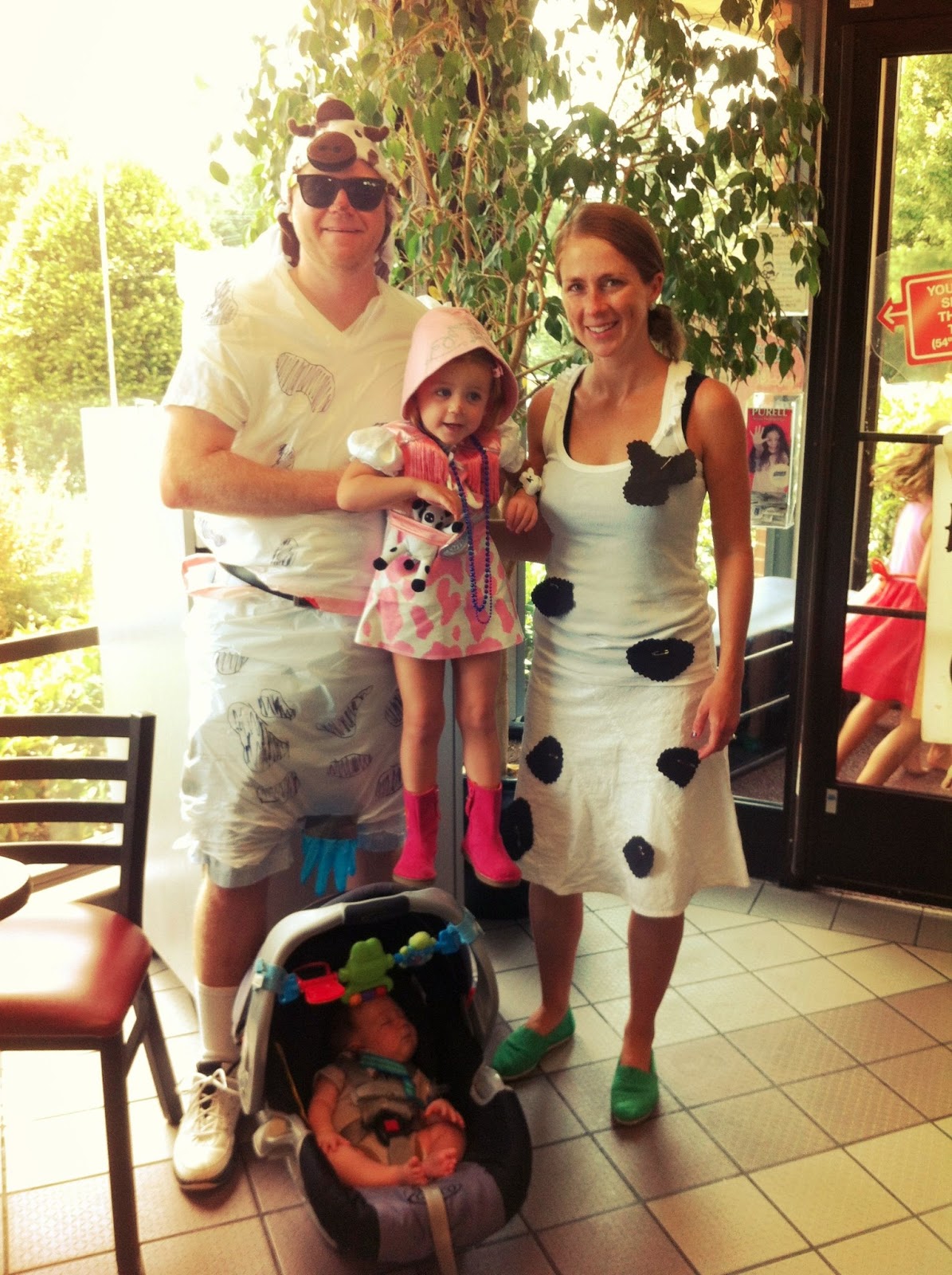 The Hill family on Cow Appreciation Day
Throw on a white T-shirt with white pants (even sweatpants) and stick on your spots using black contact paper. If contact paper is not easily accessible, you can cut spots out of construction paper and tape them to your shirt and pants. If nothing else, you can grab an old white T-shirt and color black spots all over it with a sharpie – and you'll still get a free entrée.
Paint Store
Go to local paint or hardware store & get a white painter's hat and overalls. Then decorate yourself with spots made out of contact or construction paper.