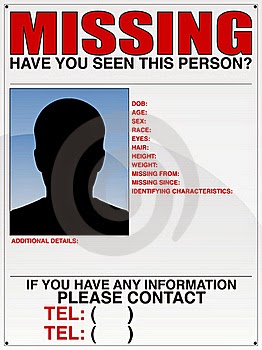 Tucker is a sophomore at the school where I lead Young Life. His family isn't connected to a local church. After fall camp in October I invited him to check out our Campaigners group. He said he couldn't come because he went to a small group with his best friend's church on the same night. I told him that was awesome and encouraged him to stay connected there.
In February Tucker asked if he could still join our Campaigners group. "Of course," I told him, "But what about the small group you're in?" His answer was hard to hear, but super helpful for me as both a youth pastor and a Young Life leader.
"I've been going to that group since August and the leader sends out a group text every week telling us when and where we're meeting. I got busy in December and couldn't go a few times, but I kept getting the group texts. In January I just got out of the habit of going, but he still sent me the group invites. After missing 7 weeks in a row, he finally texted me individually and ask where I'd been. I went to lunch with him one Saturday and told him that if it took him 7 weeks to notice I'd been missing than I didn't really want to be in that group anymore. We had a hard conversation, but I just felt like I was just another guy, and not really on the inside of the group, so I told him I wasn't going to be in his small group anymore."
Those words came out of the mouth of a 15 year old.
It's hard to argue with how someone feels.
I admit, it's A LOT easier to send out group texts. Every week I invite over 30 high school guys to our Campaigners group with 1 single group text. Usually 10 of them will show up. Rarely does anyone ever text back, unless I ask what kind of food they want.
Ever since I heard Tucker utter those heartbreaking words I deleted my Group Texting app. Now, instead of spending 5 minutes texting guys, I have to spend about an hour.
Calling guys, individually.
Texting guys, individually.
Replying to guys texts, individually.
It's annoying how much longer it takes, but it's worth it. I've watched my relationships with guys change because there has been a mental shift from treating them as a group, to treat them as individuals.
Seems like Jesus was trying to tell me that long before Tucker helped me see it. In Luke 15, Jesus tried to explain it to us three times in a row.
Last year our YL club had huge numbers. It was hype. Tons of momentum. Senior Leaders were getting it done. There were honestly more guys than I could even know by name.
In May I ran into a mom of a YL guy in the grocery store. She said, "I'm sorry Devin hasn't been to any Young Life clubs this year, he's just had a ton of homework with 3 AP classes."
I replied, "We've really missed him, but I totally understand! If his work load lets up, we have a big Luau next Monday."
I lied to her.
Until she told me, I never even realized Devin hadn't been to club, ALL YEAR LONG. Ten months earlier I'd taken him to summer camp and I NEVER NOTICED that he wasn't at club. I told her "we've really missed him," and yet… I honestly didn't miss him.
Our club looked like it was rockin', but bigger is not always better.
Jesus rarely was a 'big group guy.'
Sure, he fed 5,000…but in the huge crowd, he singled out an INDIVIDUAL boy with 5 loaves and 2 fish.
Jesus was the center of a parade in Jericho, yet he went to dinner with ONE tax collector who was hiding in a tree.
Passing through a massive crowd of people, Jesus noticed ONE woman who had been bleeding for 12 years.
During this spring semester our Monday night clubs have been much smaller. It feels discouraging, like we're failing, like YL isn't 'as cool as it once was.'
BUT… for the first time in a long time, I got to talk to every single guy at club… and I remembered all their names…except this one freshmen who kinda has a bowl cut.
A Young Life Leader's Prayer
Heavenly Father,


Give me eyes to see kids as you see them.
To see individuals and not just 'club numbers.'
To notice when kids aren't there.


Give me a mind that remembers names.
Ears that listen and truly hear.
A humble heart that cares more about others than what people think of me.
Give me words that speak life and truth.
Give me faith to believe
That You live in me
That You notice me
That You made me
That You know my name

Apart from knowing that You are alive in me…
Apart from knowing that I matter to You…
Apart from knowing that on the cross, You died…for me…
Apart from that…

My own efforts to love others will be exhausting.
I already feel like I can't do enough. And I can't.
I admit that in my own power I will constantly fail kids, forget kids, and love myself more than them…BUT, in Your power and with Your presence, I CAN love like You love, because You love through me.

I am yours. I am yours. I am yours.
Wow.
I really am yours.
Amen.
Lead with confidence because…
God knows your name.
He doesn't send you group texts.
And He notices when you're 'not there.'
But now thus says the Lord,he who created you, O Jacob, he who formed you, O Israel: "Fear not, for I have redeemed you; I have called you by name, you are mine.
I am the good shepherd. I know my own and my own know me, just as the Father knows me and I know the Father; and I lay down my life for the sheep.
O Lord, you have searched me and known me! You know when I sit down and when I rise up; you discern my thoughts from afar. You search out my path and my lying down and are acquainted with all my ways. Even before a word is on my tongue, behold, O Lord, you know it altogether.
To him the gatekeeper opens. The sheep hear his voice, and he calls his own sheep by name and leads them out.
I have a Maker, He formed my heart.
Before even time began, my life was in His hands.
He knows my name, He knows my every thought.
He sees each tear that falls and hears me when I call.