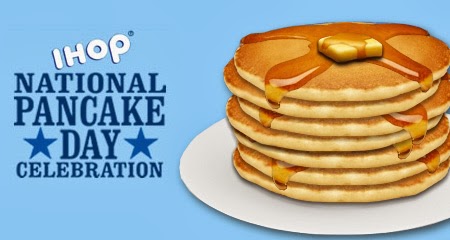 If you're looking for a free & tasty way to hang out with your middle and high school friends this week, here's the answer. Emily Auer, YL leader in Tucson, AZ reminded me this Tuesday, March 4th, is FREE PANCAKE DAY at IHOPs nationwide!
Last year a few YL leaders in our area took kids for dinner after their practices and games. It's a fun time, but could be a long wait time, so call ahead. Find an IHOP near you here.

You have to dine-in to get the free pancakes and they do ask for a donation for the Children's Miracle Network. It's also the day before Ash Wednesday when the season of Lent starts, aka 'Fat Tuesday.'
Thanks Emily for the reminder!