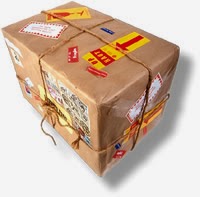 If you've been a Young Life leader for a few years, some of your former 'high school friends' are now in college. Here are two easy ways to reconnect with them in December.
Exam Care Packages
When you're a college student, getting a package in the mail means a lot. I know it feels too overwhelming to send a care package to everyone who was in your Campaigners group last year and is now in college. Andy Stanley says, "Do for one, what you wish you could do for everyone." Even if you can't send mail to everyone, send it to one! Some ideas on what to include: microwave popcorn, hot chocolate packets, a note of encouragement, an old YL picture, an ugly Christmas sweater, etc…
Reunion Night
Go ahead and find out now when everyone's coming back in town. Plan a reunion night. Pick the right location. Ask some parents to help make good food. Build a fire. Watch last year's Mr. Christmas Tree video. Watch that summer camp video from 3 years ago. Share about how college is going. Pray for one another. Plan a weekend reunion trip for the spring and begin talking to them about applying for Summer Staff!
The Spikeball Giveaway is coming to a close. We've already given away 16 sets to the following folks:
Spencer Vanderheide, MI
Will Orr, VA
Lisa Cromwell, OH
Matt Wade, CO
Scott Henderson, IN
Blake Hoskins, OH
Marcus Eiland, NJ
Justin Smith, NC
There are 8 more sets to give away to 4 lucky folks. In order to win just answer this simple question: Why should you (or your YL club) win a Spikeball set? The best 4 answers submitted by midnight EST on Friday December 13th will win. You can enter by tweeting @YoungLifeLeader or tagging @YoungLifeLeader on Instagram or commenting below.