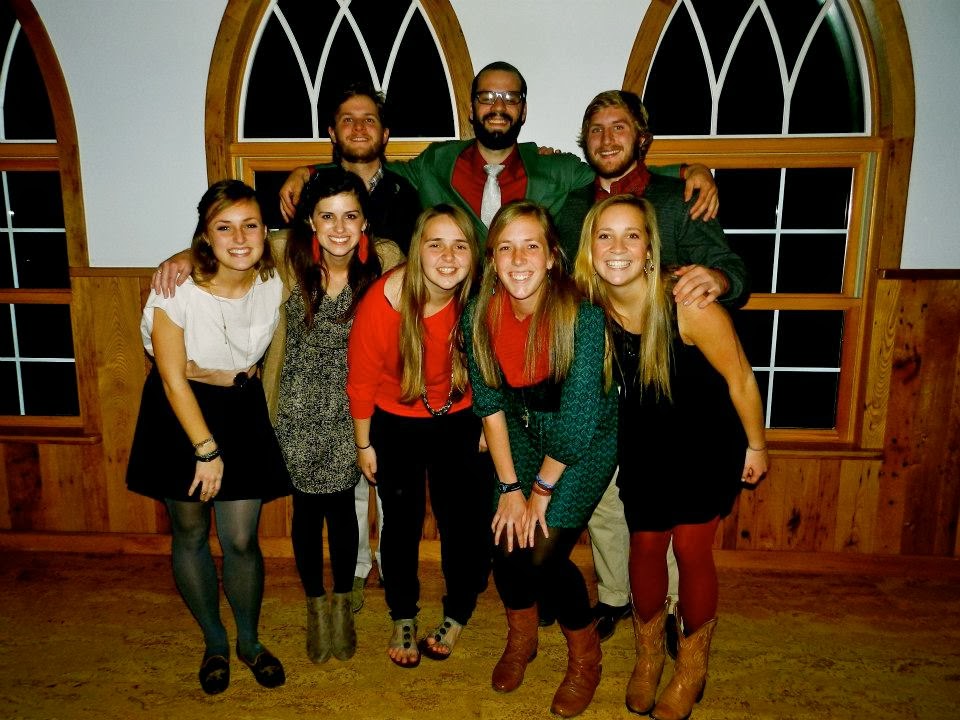 An Incredibly Helpful Guest Post For Any Team Leader, Written by Emily May.
I was only 19 years old when I became our Young Life Team Leader. I felt completely incapable and inadequate.
I had barely gotten the hang of leading high school kids,
and now I was expected to lead leaders? I was thrown in and it has been one of
the most shaping and humbling experiences of my admittedly short career as a
Young Life leader. I have failed in more ways than I can count, but God in his
infinite mercy still chose to use me.
Below are a few things I wish I had
known.
Pray, Pray, Pray
As Oswald Chambers famously
said, "Prayer does not fit us for the greater work; prayer is the greater
work." Pray for your teammates.
The team I led used to be famous for praying for FOREVER. We had a little
prayer book (which is sitting on the bookshelf beside my desk as I type this)
where we would write down everything that folks on our team needed prayer for.
Having a team of eight people that was prone to distraction, this would take a
considerable amount of time. At some point when I was team leader, I unconsciously
cut back on how much we prayed. I decided that we were too busy, had tests to
study for, and that cutting back wouldn't hurt our team. I was wrong. Praying
for each other matters and it is worth it. Carry each other's burdens.
Slothfulness in prayer will weaken a team, and I can say that from experience.
I also know I will never look back at my time with my Young Life team and say,
"I wish we would have prayed less." "Always be joyful. Never stop praying. Be thankful in all circumstances. For this is God's will for you in Christ Jesus." -1 Thes. 5:16-18
Care More IN Than THROUGH
Care more about what Christ is doing IN your teammates rather than THROUGH them. I could not be guiltier of
not carrying this out. I like results. I want us to be doing everything we can
to reach our high school friends. However, when I start to care more about how
many kids are showing up to someone's campaigners group rather than their
personal walk with the Lord, there's a big problem. Be intentional with your
teammates. Seek them out, ask them what Jesus is teaching them. Make sure they
feel poured into and loved for who they are, not for how well their ministry is
doing. It's a priority thing.
Play With Your Team
I'm still convinced that
one of the most bonding things our team did was when we took down our rival
high school team in paintball. Or that one time a few of us drove 45 minutes
from our little mountain town to play laser tag and arcade games. Or the few
times we had a team potluck. Yes, it's important to be productive and get
things done, but it's more important that your team is a family. Make memories
together.
Laugh Together
There are several team
times that I will never forget because I have never laughed that hard in my
life. There were team times when we
didn't talk about anything "business," we just laughed and prayed. And I'm okay
with that. Jesus says "By this, everyone will know that you are my disciples,
if you love one another." –John 13:35. When your team cares for one another
deeply, high school kids get to see a real picture of community with Christ at
the center.
Be Real
Do not think you have to
have it all together. Be honest with your team. I had a rough senior year
of college, and that year was also a difficult one for my team in general. I
somehow got it into my head that because I was team leader, I needed to be okay
even when I wasn't. So I forced myself to be okay, because I felt like my
teammates were depending on me and I crashed and burned. I had forgotten that
Jesus is strong in my weakness, that He does NOT call us to self-sufficiency. I
finally had to ask myself if I wanted to appear strong or if I wanted
authenticity on my team.
Keep Short Accounts
Your team will have
conflict. People will get frustrated, somebody will forget to buy the hotdogs
for the game, and folks will show up late. There are things to let go, and
things to be brought to light. A team can and will be destroyed by bitterness
and resentment. Come to each other humbly and honestly, do not let Satan get
such an easy foothold. Eliminate
competition and comparison. It will save your team a lot of hurt.
Set Goals
It has been said that if
you aim for nothing, you'll hit it every time. Have your teammates set
personal/spiritual goals and goals for ministry. Write these down and keep up
with them, ask your teammates how they're progressing. Help hold one another a
Delegate
Be willing to teach and to
give things away. Do not put every responsibility on yourself, it will crush
you. Allow your teammates to fail. Believe in them before they believe in
themselves. Take time to teach things that you wish you would have known as a
first year leader. Make sure you are replacing yourself in the process and
thinking ahead about who will be the next team leader.
Serve your team
Volunteer to do the thing
that no one wants to do. Be the first one at club and the last one to leave. Be
a servant. My first ever team leader, Nate, made all of us Valentines when
the day came around. It's being faithful in small things.
Thanks Emily! This is so helpful and insightful and I know will bless so many Team Leaders, and in turn, bless their teams! -Drew
And now, for Day 2 in The 12 Days of Spikeball Contest. You can win a Spikeball set (along with an additional set for your Young Life club.) Best caption for this photo WINS! You can comment in the blog comments below and also enter on the YoungLifeLeader Instagram post today.