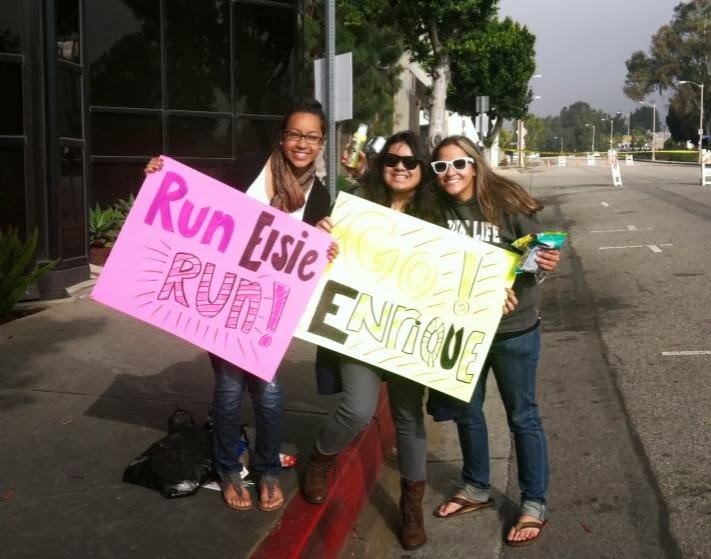 My name is Enrique Lopez, I am a junior in high school, and a Young Life kid at LAX YL. This is my sixth year going to Wyld Life and Young Life club. I am so blessed to get to be a leader this year for our local middle school's Wyld Life, the club that first got me involved. I have had many amazing leaders, but one has been consistent for all five years, Stephanie Marquez.
Leaders, NEVER feel discouraged. The impact you have made and will make is greater than you know. I am now a follower of Christ, and that is the greatest gift that my leaders have given me.
My leader has been there for me for five years. Now that I am becoming a leader I've realized the hard work my leader has done for me. Writing letters of rec, taking us to the Hunger Games premiere, doing last minute favors, ultimate Frisbee, rides everywhere, purchasing food, college tours, academic support, LISTENING, convincing parents to allow us to go to camp, supporting us at the LA Marathon, grouping everyone for midnight birthday surprises, and most of all showing us the blessings Christ has done in their lives.
As a leader you may feel unappreciated or discouraged, but please NEVER give up. The bonds and trust built are eternal. I was lost and never had faith. I had never before seen the works of Christ. Through Young Life I see a "cool" person, someone I can bond with, living their life in light of Christ. Never before have I seen the works of God in people I was with. That is what a leader provides. My leader has been with us for five years and she has never given up. Neither should you. Keep up the contact work, the clubs, and remember what we are all here for, Christ.
Never forgetting to say thank you, I still I feel as if my words may never express the gratitude I have for my YL leaders. I now know that living my life in Christ is the expression of gratitude my leaders will receive.
From a Young Life kid to a leader, Thank You!
From a Wyld Life leader to another leader,
YOU WERE MADE FOR THIS.