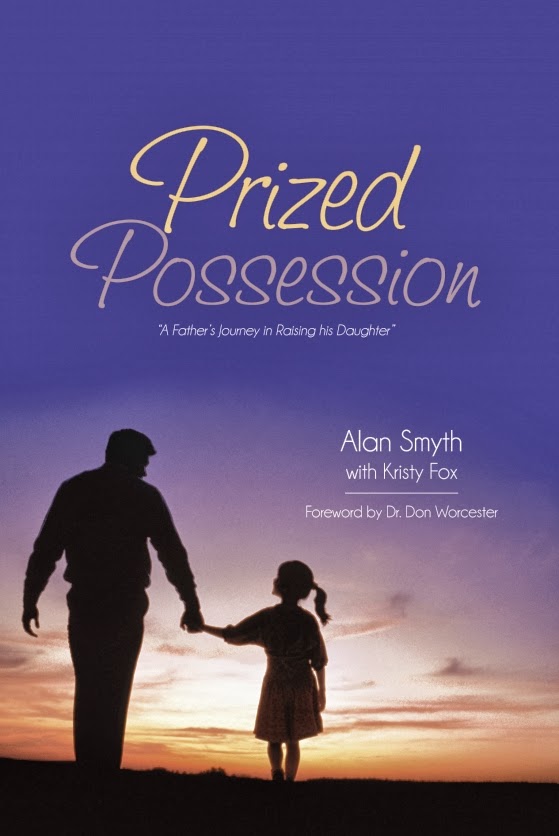 Prized Possesion
A Book for Fathers who have Daughters
By Alan Smyth with Kristy Fox
55 years of direct work with adolescents between them
Alan Smyth and Kristy Fox have both worked for Young Life for a combined 55 years. They have
had a front row seat to all kinds of families. This book is focused on the
unique challenges that adolescent girls face growing up and the important role
a Dad has in their life.
Among other things, we will examine the assault on our girls
by the mainstream media and the entertainment industry. Our girls are being
told lies all day, every day and we will look at how a Dad can meaningfully
engage in his daughters life. As part of this book, we will hear from great
Dads who have raised great daughters. We'll hear what they did and how they
approached their important role. We will also hear from great young women and
learn what their Dads did that impacted them in a positive way.
It's a powerful encouragement and tool to come along side
Dad's as they navigate this tumultuous area of their life.
To watch a 5 minute interview on CBS with Author Alan Smyth
discussing this book Prized Possession CLICK HERE
You can purchase this book in soft cover, hard cover and
e-book format from the online store at:
Plus it's at all of the major book distributors
A great Christmas gift for the "Readers" in your
life!