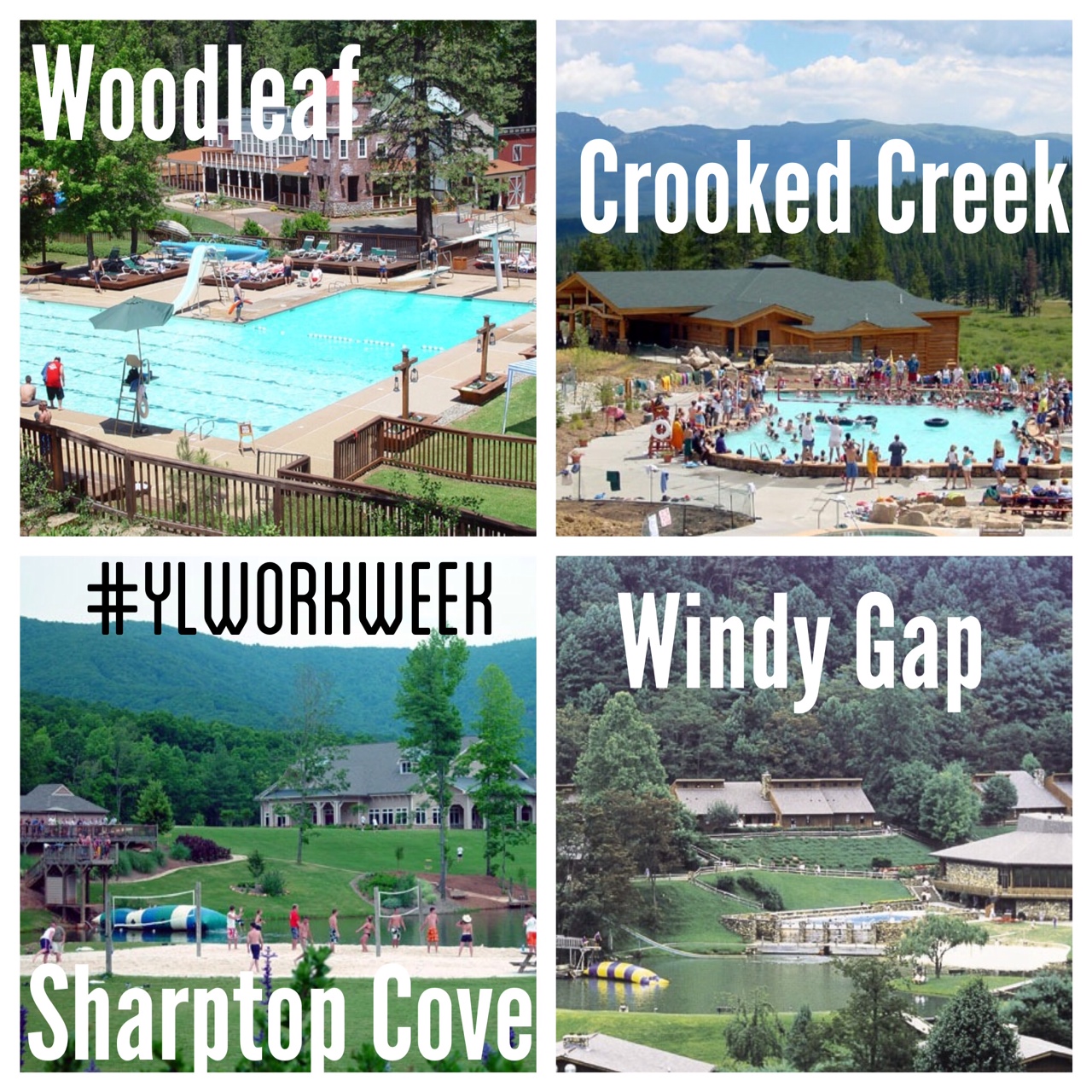 Young Life properties around the country are currently being beautified by thousands of volunteers. As you share photos, tag your pics with #YLWorkWeek and we'll repost some of the best shots here on YoungLifeLeaders.org.
Ideas 4 Pics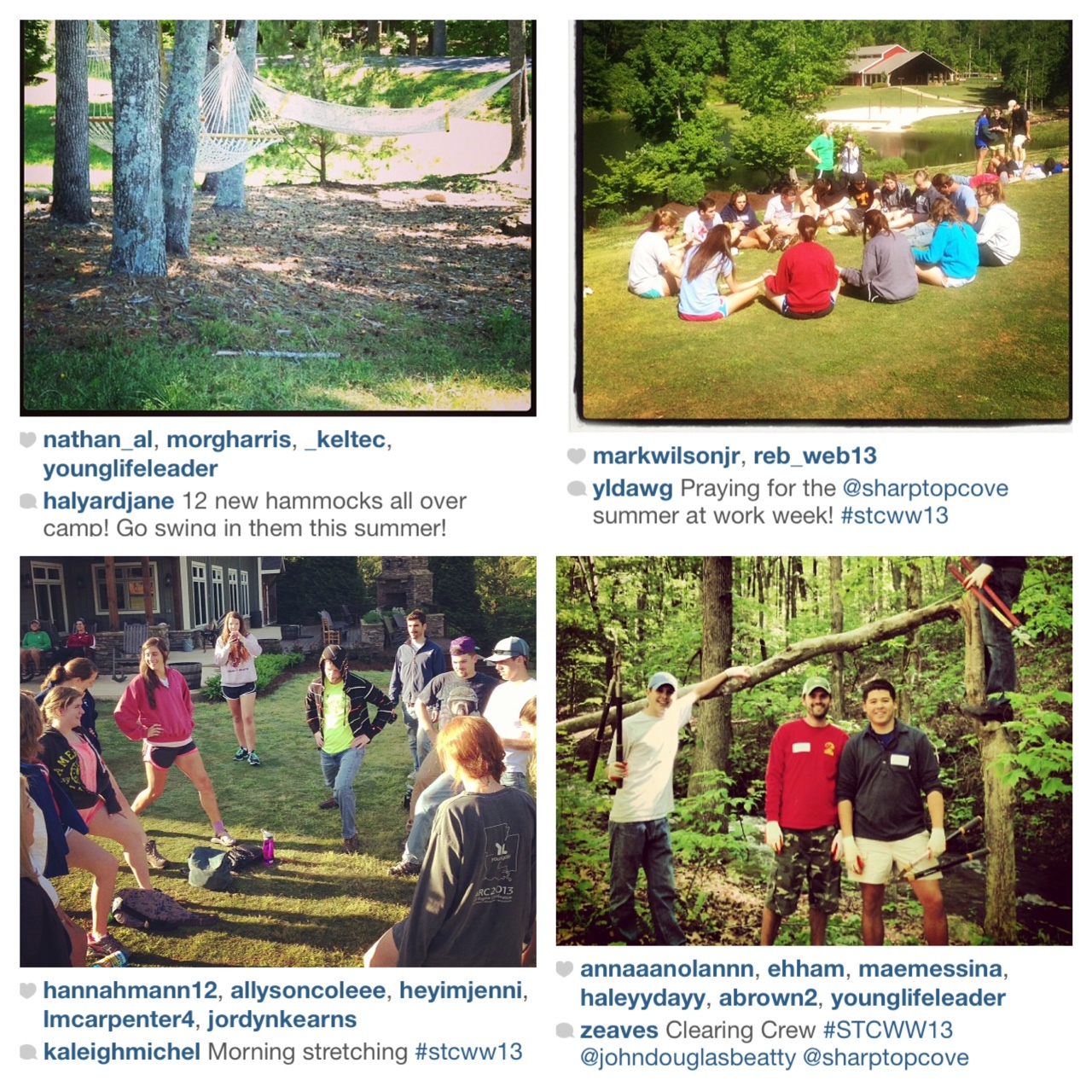 Before and After pics of projects you're working on.
New features at the property: new hammock parks, new buildings, new rides, etc..
New & Old friends. Young Life Work Weeks are a fun time to connect with old friends and to make new ones!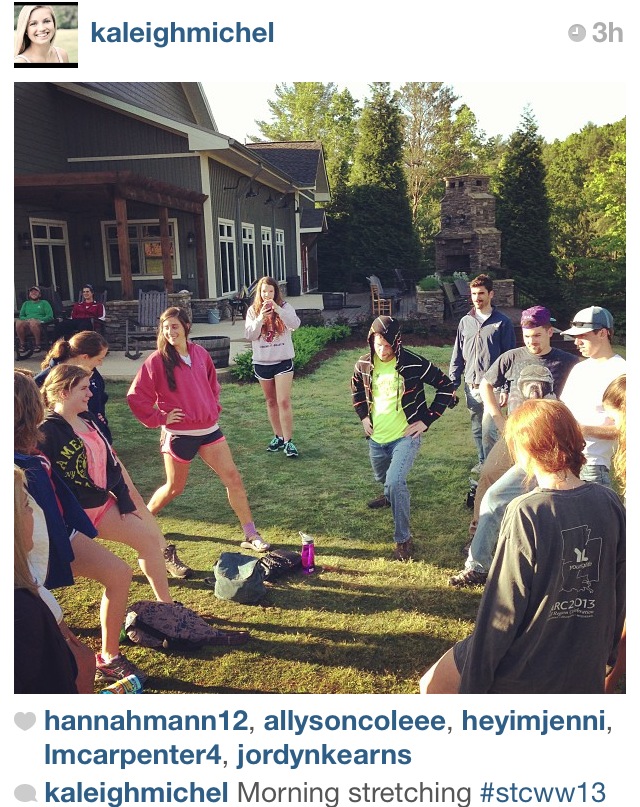 Morning stretching routines. HT to @kaleighmichel for sharing this pic from Sharptop Cove!