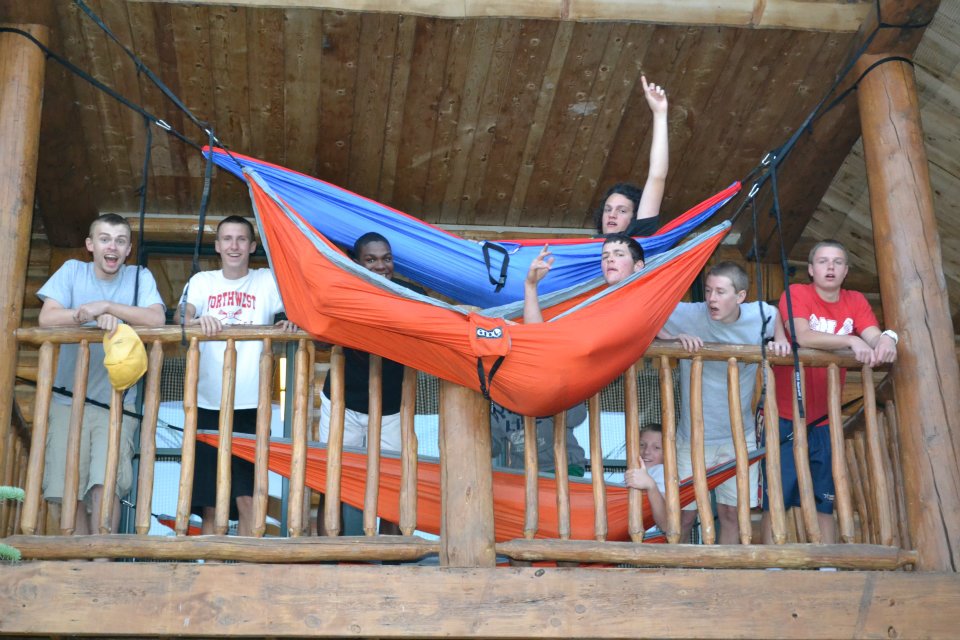 I asked a newer leader in our area to share his impressions of his first week ever at a YL property. He's been a leader for 10 months and recently returned from Crooked Creek. Thanks to Chris Meriwether for taking the time to share!
Things I Would Have Done Differently
Scheduled firm one-on-one meeting times with each specific guy in my cabin
Fought harder to have my own personal daily quiet time
Figured out a time every day to talk to my wife for a little bit
Go to bed earlier
I would've pulled a few guys aside and advised them to make the week about more than just meeting girls.
Worn sunscreen from day one.
Told my cabin to wear sunscreen from day one.
Prayed and thought through cabin times a little more beforehand.
Cast more vision for the few Christian guys in my cabin, asking them to help cabin times to go deeper rather than keeping them surface level.
Brainstormed more ways to serve my cabin members at camp.
Finished up all fundraising at least a week before we left for camp instead of two days before.
Planned and organized bus activities better.
Done more planning and praying with the other leader in my cabin before camp.
Thought through and prepare some sort of a preliminary post camp follow up/contact work schedule Organized a pre camp hangout with my cabin so that they could start bonding and getting to know each other beforehand.
Prayed more and rested more before camp.
Talked to more veteran summer camp leaders about tips and possible pitfalls of camp.
Pleasantly Surprised By
The 32 hour bus ride was a great way to connect with kids and forge bonds before camp. Except for the terrible sleeping arrangements it was actually a lot of fun and all the kids thought so too!
The extreme extravagance of camp. Kids couldn't help but be overwhelmed by how awesome the camp was, which helped point them to how God overwhelmingly loves each of them.
I was thrilled to see how the Holy Spirit led me through certain conversations and situations at camp. I had never led anyone to Christ before but the Spirit guided me through that process twice. It was scary but exhilarating. In tough conversations the Spirit guided me through what to do.
The funny care package that another leader from my school sent my cabin during the week. It gave all of us in the cabin a good laugh.
Things That Were Helpful
Having another leader in my cabin to bounce ideas off of and help coordinate things
Meeting daily with my area's leadership team. It was helpful to share needs and pray for each other as a group
Knowing that I couldn't save these kids. Only God could. That took the pressure off me in a huge way and encouraged me to lean on the Lord.
I think taking a ton of pictures helped make my cabin members feel like camp was a really memorable experience while they were there. Everyone likes posing for funny pictures and making ridiculous videos. And documenting the trip obviously has tons of benefits once we got back home.
Camp really helped to complete the rest of the Young Life picture. I feel like I have a much better and more holistic view of how Young Life works and how camp feeds into club during the school year. As a ministry, Young Life makes a lot more sense to me now and I feel much more bought into its vision.
Stuff That Stood Out
The program team was amazing!
The food was delicious!
I couldn't believe how different every day was from every other day. It kept kids and myself on our toes never knowing what was coming up. It made things much more exciting.
I was impressed and encouraged by the leader support system set up for me at camp. I had my head leader there to help me and the speaker was very open and encouraging to all of us leaders.
The daily leader devotionals were great and uplifting as well.
We'd love to hear from you as well. If you are a newer leader who recently experienced your first week of YL summer camp, please comment below with other things you took away.