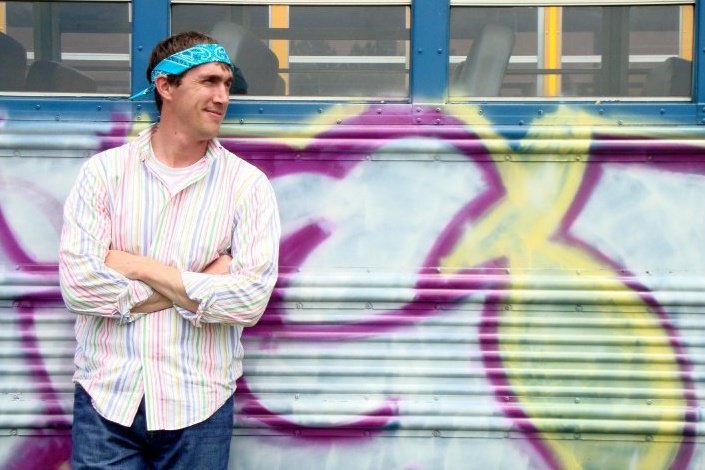 A friend to many in our Young Life community recently met Jesus on March 1st. If you knew Sam, feel free to leave a comment about him below.
In Memory of Samuel Ray Sinclair
May 29, 1980 – March 1, 2012
Samuel Ray Sinclair went home to be with Jesus on March 1, 2012, surrounded by all of his family. He was born on May 29, 1980, in Austin, Texas, to David and Sara Sinclair.
Upon graduation from Enloe High School in Raleigh, North Carolina, he attended Colorado State University and graduated in 2003. While at Colorado State Sam was an athletic trainer for the football team and a dedicated Young Life volunteer. Upon graduation he worked at Spradley Barr in auto sales and continued his ministry with Young Life, never missing a summer camp to tell students about the love of Christ.
Sam moved to Houston in 2006 to begin working side by side with his father. He quickly found Montgomery County Young Life in The Woodlands, and also became a member at Second Baptist Houston where he served as an Associate Deacon, Sunday School teacher, and ministered through various events with the Singles group. In 2010, Sam made a shift in his career and began working for Savanna Energy where he developed his passion for the oil industry.
Sam always stressed the importance of community and had many "best friends". Sam's dedication to friends took him around the world, even to the base camp of Everest as he was there to support his friend. He sang in more weddings than we can count and blessed so many of us with his music. His humor, laugh, and infectious personality brought the life to any party. His greatest passion was his love for the Lord and singing praises to His name. His greatest desire is that many would come to know his Savior and Lord, Jesus Christ. His life is a testimony to the faithfulness and grace of God.
Survivors include his parents, David and Sara Sinclair of Dallas, TX, older brother Chris of Chiang Mai, Thailand, younger brother Charlie and wife, Kate and their son Emmett of Nashville, TN, younger sister Macy English and husband JT of Louisville, KY.
The family expresses deep appreciation and gratitude to the many friends who supported Sam through his brief illness. We recognize God's hand of provision as He used each of you to bless our family with your love and prayer support.
We will gather to celebrate the life of Samuel Ray Sinclair on Monday, March 5, 2012, 11am, in the sanctuary of Second Baptist Church, 6400 Woodway, Houston, TX 77057, with a reception to follow in the Deacon's Parlor.
The family asks that memorial contributions be made to Young Life Montgomery County, 8000 Research Forest Dr. Ste. 115-264, The Woodlands, Texas 77382, for camp scholarships.
Here is a letter written by Jason Patchell, Sam's YL Area Director.
You can also read a post written by Ashley Denton here: "Every Frodo Needs A Sam."

"Beloved," a song Sam wrote in college.

If you knew Sam, feel free to leave a comment about him below.