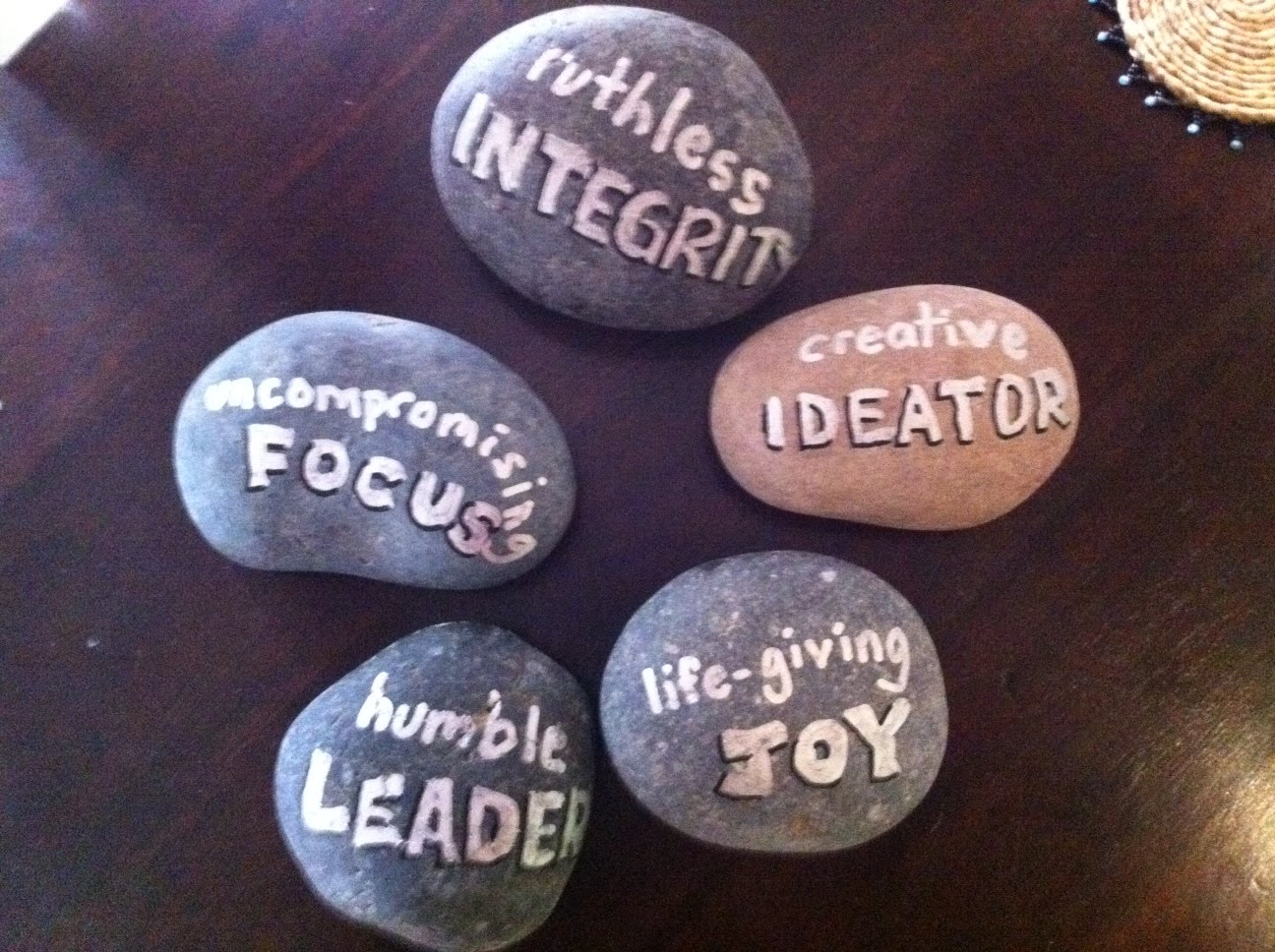 Since "creativity is just forgetting where you stole it from," I regularly read a few youth ministry blogs to borrow any ideas that I can. This morning a blog postcame up in my Google Reader about an inexpensive, yet meaningful gift idea. Mark Oestreicher writes in this post about buying some "smooth, fist sized landscaping rocks" and writing on them character traits he had seen displayed in his teenage friends' lives.
Words are powerful.I still keep an encouraging note taped in the front of my Bible that my dad wrote me many years ago. I want to speak powerful truth into my high school friends' lives. I'm not sure if anyone else is doing that for them.
My plan is to take Mark's idea and use it this summer with the guys in my cabin at camp. While we are at camp I'm going to look for specific character traits and gifts that I see in them and after camp I'm going to make them each a rock. I'm also thinking about doing this for the few kids for whom I still need to get a graduation gift.
Thanks Mark for the helpful idea!