There is a downloadable PDF to help you share the gospel in 1-on-1 and small group settings linked at the bottom of this post – don't miss it!
---
Sharing the gospel 1-on-1 is scary, and I'm not very good at it.
I realized this several years ago when my grandfather's health was failing. He was a lifelong lawyer and judge, the smartest person I knew, and a man who had the respect of everyone in his community.
Talking with him about faith was incredibly intimidating to me, an anxiety I believed to be ridiculous for someone who was, at the time, just starting on Young Life staff. "I do this all the time at club, Campaigners, and camp! Why can't I do it with my own grandfather? If this really is the good news, why am I so bad at sharing it?"
In that moment, I realized that I had grown too dependent on club, Campaigners, and camp to share the gospel for me.
If I could just convince a student to come to camp with me, camp would do the job of sharing the gospel for me. If I could just persuade a student to come to my things on my turf, then I could share the gospel with them.
But that's not Young Life.
We go to their things on their turf and walk through their lives with them. Club, Campaigners, and camp are not what make Young Life, Young Life. Real relationships built on trust and vulnerability in which the gospel can be effectively shared are what define us. Adults who show up in the lives of kids who need them is Young Life, because that's exactly what Jesus did for us.
The pandemic has stripped us of our usual tools of club, Campaigners, and camp to share the gospel, but there is no need to worry.
These are not the tools that Jesus had.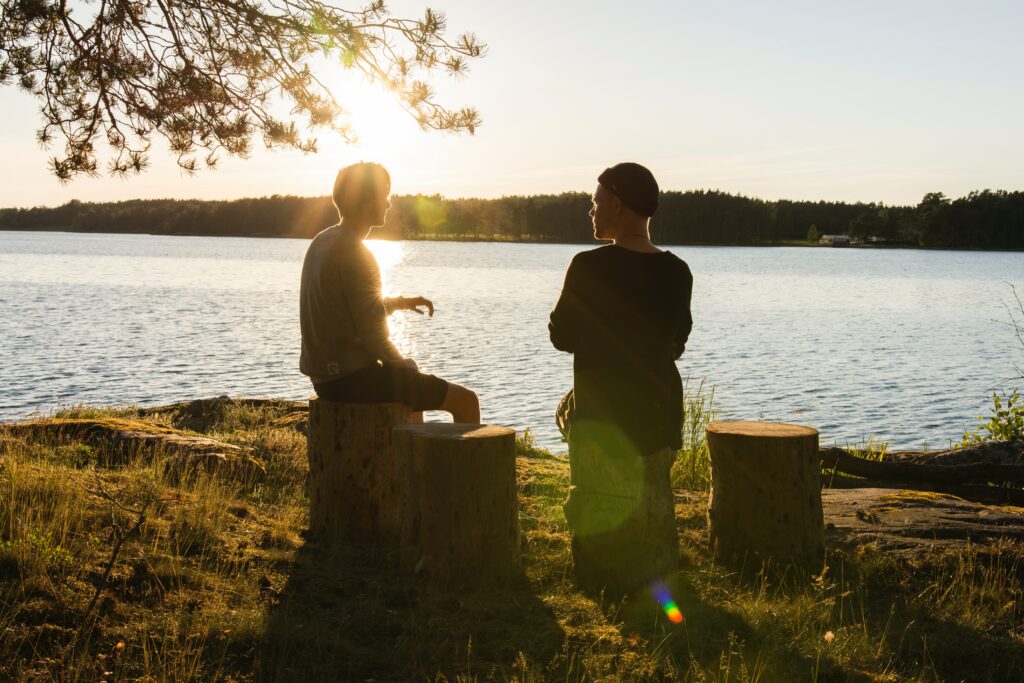 Jesus had relationships, not programs. So, in the words of my friend Scott Berg, how can we "fold up the mission statement" of introducing adolescents to Jesus Christ and helping them grow in their faith, put it in our back pocket, and walk into our community, living out that mission statement however it makes sense in our unique cultural setting?
Odds are, traditional clubs, Campaigners, and camp trips won't be part of that plan this school year.
In our local area, we've decided to encourage leaders to go deep with the kids they know, and to seek out 1-on-1 and small group discipleship opportunities as the focus of their Young Life ministry this year.
This can be a daunting task, like it was with me and my grandfather. Talking about Jesus over a cup of coffee or during a walk in your neighborhood is not as easy as it sounds. When's the right time to bring up Jesus? What if I don't know the answers to my friend's questions?
To help leaders answer questions like these, I've created a resource that includes a book summary of a Young Life New Staff Training book called Holy Conversation by Dr. Richard Peace. The book equips Christians to share their faith with others in everyday conversations. In the PDF, I've also included some practical resources that I've come across over the years. Our area plans to go through this PDF during our Leadership meetings this fall.
How To Use The PDF
I've included excerpts from 8 of the 12 chapters of the book. In each section of the PDF, you'll find excerpts of Dr. Peace's explanation of the topic covered in that section, his "Bottom Line" definition of the topic, some questions for reflection to help you understand the topic, and a few "Practical Applications" for your ministry that include Biblical references, evangelism tools, songs, videos, and more.

I hope this PDF will be as useful to you as it has been to me as I seek to live out the mission statement of Young Life through pursuing holy conversations with the kids God has put in my life during this pandemic season.
---
Want to talk more about Holy Conversation? Please don't hesitate to email Sam.
And if you'd like to read more about other helpful principles to guide you as you do ministry during the pandemic, check out "The New 'C' in Young Life."
---
Excerpts from Holy Conversation are shared with written consent from the author, and his gracious blessing for your ministry.
Dr. Peace is a "big fan" of Young Life!