Today we are continuing our "Equip + Encourage series" with some helpful resources shared by Alex Holroyde. This series is an opportunity for Young Life leaders and staff to share articles, podcasts, videos, books and songs that have helped equip and encourage them- and will hopefully do the same for you! 
One of the greatest hindrances for me becoming a Young Life leader was not knowing answers to our high school friends' questions. I remember asking my leader so many questions and thinking he was so wise, how could I ever possibly be that for someone else?
Thankfully, mentors have taught me in ministry that God is more often doing something in me than something through me. If God wants the rocks to cry out – he could make that happen, the Lord spoke through an ass (Number 22:28 KJV) before and he can do it again. I know this truth because I have had mentors in my life; some have been people I met with in person, and others have been "far-off mentors" – pastors whose sermons I've listened to and authors whose books I've devoured. Who are your mentors? Do you have someone who is discipling you? If not, go ask someone and do not wait for them. In the meantime, here are some far-off mentors that can accompany you on your walk with Christ. 
ARTICLE
"4 Books You Should Read This Election Year" 
"I am not political," said everyone before making some political statement. But really I'm not, I don't know how or when to engage as a Christian. I know people on the right I agree with and people on the left I agree with, I just don't think it really matters (politics) that much. I know I'm wrong in this thinking, so I am looking forward to reading one of these books this year to find out what my role is.
VIDEO
This video is a great one to have in your back pocket. If you or your high school friends struggle feeling shame about sex outside of marriage, then WATCH this, please.
BOOK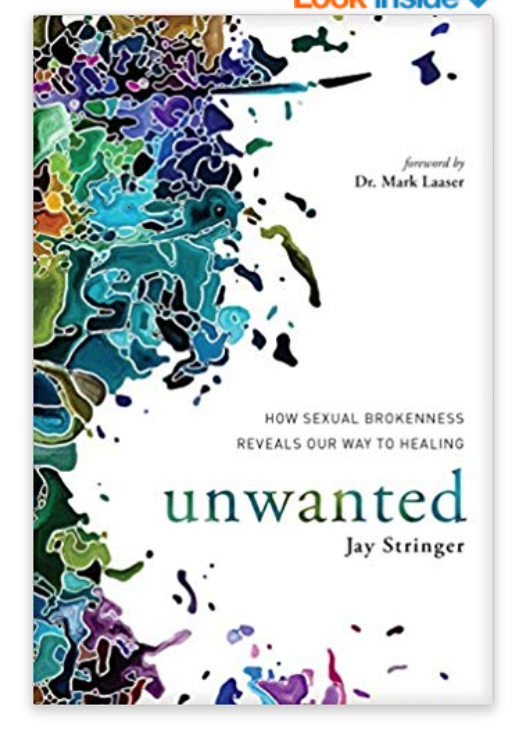 "Unwanted: How Sexual Brokenness Reveals Our Way to Healing" by Jay Stringer
I read this book over my sabbatical and it might be the best book on the subject of unwanted sexual desires. He takes an approach that is different from what most Christians have been taught (i.e: runaway, get an accountability partner, special software) and instead makes the case that if you listen to your unwanted sexual desires, they will provide a roadmap to healing. A must-read!
PODCAST
"He Knows What Hurts Within Us"
This message is from Brennan Manning talking to college students. It's Part 2 of 3 talks he gave in Seattle. If you have 30 mins, listen to it, if you have only 9 mins start it at 32:30. Do your soul a favor and at least start there!
SONG
We sang this at leadership last week (lead by Tim and Anna Scott). It's great!!
If you would like to submit an E+E post, email us here.