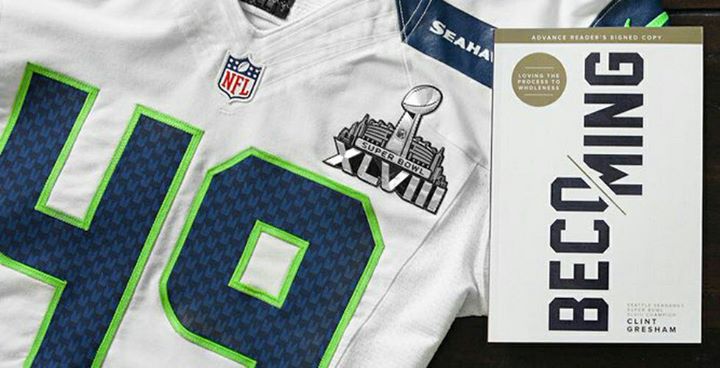 Written by Super Bowl Champion and Young Life leader, Clint Gresham.
Imagine…You are inches away from becoming back-back Super Bowl Champions. With the eyes of the world on you, you fight to stay fixed in the present moment…The smell of the grass…The electricity of the crowd…The satisfaction of the impending victory after decades of "mastering your craft." It seems with each beat of your heart, you sense opposing teams spirit "deflating."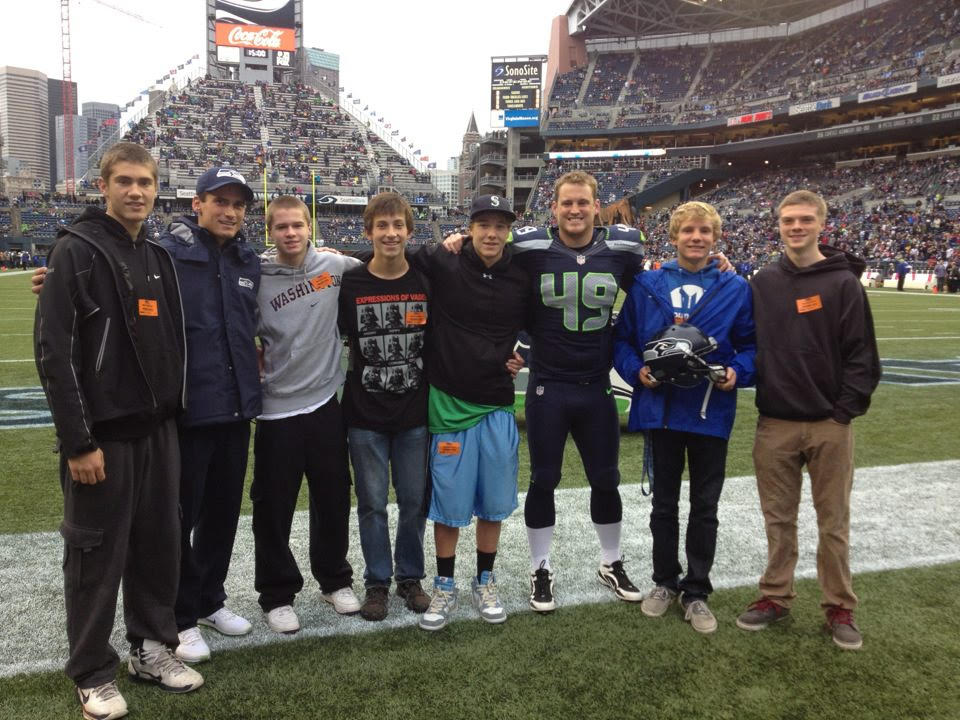 My Co-leader Ben and I got our YL guys sideline passes before a game.
In a moment, an outcome you never expected, sucker-punches you right in your gut. On the one-yard line, inches away from scoring the go-ahead touchdown against the New England Patriots, an interception is thrown, and the game is lost. Your greatest dream of being one of the most uncommon teams in world history, is snatched right from your hands, as you watch the red, white, and blue confetti raining down upon you.
For me, losing Super Bowl 49 was painful. It was agonizing trying to move past that. While it is hard for me to revisit, its also taught me something profound about loss and disappointment. I learned that the pain in our lives is what forges grit and strength in us we otherwise would have never had! My question to you is this… What is your Super Bowl loss? The disappointment which hurt so bad. The outcome that keeps you perpetually victimized? We all have them! Divorce. Addiction. Break-ups. Career endings.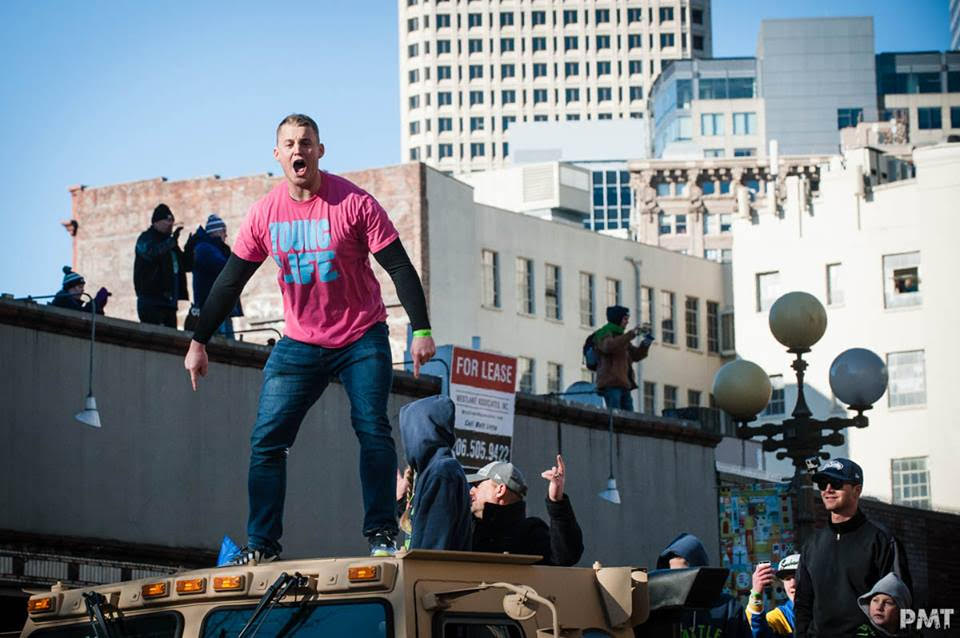 Rockin' the YL shirt in the Superbowl Parade.
As a Young Life leader who has taken kids to camp more times than I can remember, I often fell into the trap of feeling like I had to have it all together. Psyching myself up before club with enough Taylor Swift to make a teenage girl wanna throw up in an attempt to ignore the pain I was feeling in my own heart.
Don't we all do that though? Picking ourselves up by our bootstraps and putting on a happy face? Desperately wanting kids to experience the peace of God that surpasses all understanding, even though we are still trying to get that revelation for ourselves? We end up publicly performing, while internally dying. A vicious cycle that can only be broken through vulnerability.
In my new book "Becoming," I explore how the "process-based" mindset I learned while playing in the NFL, views setbacks and hurts as something entirely different. Instead of a life sentence to pain, it's actually a training ground where the gift of courage and strength are established in us! Simply put, the loss, is what propels us into our destiny, if we can create a new relationship with disappointment.
The thing I love about the word "Becoming," is that it's both an adjective, and a verb. We are all "Becoming" something but to be "Becoming," also means to be beautiful. It's the perfect word, to capture what it means to like who you are, when you haven't arrived at the place you feel you are supposed to be.
Whatever your Super Bowl loss is, my new book, which launches today, will teach you how to have a new relationship with your pain. It will help you identify the "false fathers" you have looked to for identity and comfort, and propel you into a life worth living. Will you join me in this life long pursuit? As Young Life leaders together, lets learn how to "Love the Process," of who we are "Becoming."
Order Clint's brand-new book on Amazon.